Musah Superior; The Misconstrued Personality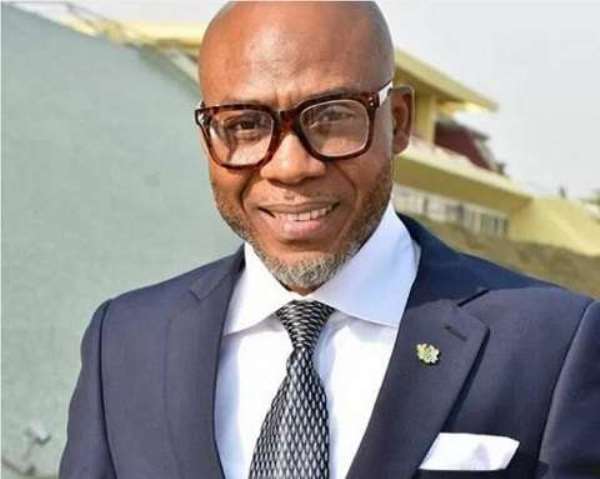 Musah Superior
My attention has been drawn to a sorry press release purportedly issued by a group who wants to be recognised as Citizens Network of NPP, Northern Region. I must first commend the group for making their observations and putting clear their grievances without any insults or vituperations. For the healthy development of our young democracy, we must all emulate the example they leave with the purported statement. I suspect though that their concerns are genuine, and not induced.
In raising their red flags, my friends have raised issues I find very cogent and worthy of discussion. Although the group chose to address anonymous person in their statement, anybody who lives in Tamale and/or on social media can easily unmask the anon in their statement. The information we pick from grapevine suggests that Hon. Musah Superior is tipped for Mayor of Tamale. Given my relationship with Musah Superior and what I know about him, I feel obliged to contribute to the discourse especially when it relates to the development of Tamale.
I am particularly unenthused about the air of mysticism created by some people claiming to know him well. Therefore I should advise that we shift our focus away from the mere rhetoric of perceptions and pay heed instead on the reality of facts. Flowing from this, I wish to exercise your minds about the facts of their issues as I know it - of course, while reading from the same chapter of "no insults" as them. I do so in the following paragraphs:
The worry that the President could bring shame upon the eminent vetting committee if he sidestepped their recommendations cannot stand. My friends raised their eyebrows at what will be said of the NPP if the President appointed somebody else other than the six (6) vetted aspirants. Inasmuch as I disagree with the group on good grounds of democracy and constitutionalism, I respect their views. I believe, like me, they also mean good for party and country.
The Office of Mayor subordinates to the Presidency. Whosoever appointed will be an employee of the State and in a narrow sense the President. It will be recalled that then Candidate Akufo-Addo appointed Musah Superior as his 2016 Campaign Aide especially to the Northern part of the country. Musah Superior has since and even before worked with Akufo-Addo until he became President of Ghana (and maybe still). The President needs no recommendation to appraise the capabilities and weaknesses of Musah Superior. So stated, if the President finally appoints Musah Superior to head Tamale Metro it will mean that he sees him best among the other aspirants.
The President's power to appoint M/DCEs is unfettered. Article 243 empowers the President of the Republic of Ghana with the prerogative to appoint M/DCEs for the prior approval of the Assemblies. The President therefore is not tethered to some vetting report in order to exercise his constitutional authority. In fact, not even the Council of State established by the Constitution can compel the President to act or not to act in a certain manner which is recognised by our Constitution. The reverend Vetting Committee would know this and not get disappointed if the President exercises his constitutional right.
Not just Musah Superior, I am confident that H. E. The President will settle on someone he deems fit for Tamale. By allowing aspirants to be vetted for Tamale Metro, I am of the conviction that the President is open to choosing the best for Tamale Metro. Otherwise, the President could rightly decide to exempt Tamale Metro from any vetting process. No undue process would be followed if the President appoints Musah Superior as Tamale Mayor. What is the due process of appointing a M/DCE?
When the frog narrates events from the riverbank to the effect that the crocodile is good, you have no reason to doubt it. As someone who has worked and lived with Musah Superior for sometime now, there is no gainsaying that he does wrong sometimes. But which mortal assumes features of immortals? Even our elders say that, "nobody is up to ten". Like Musah Superior, we are all half-fulls. I accept that he is wrong sometimes, but there's always room for improvement.
As I conclude, I say that the Musah Superior I know is disciplined, competent and exceptionally principled. I remember he once said to me that, every man must have principles to vindicate him. Today, his own principles vindicate him. Unless there is some reasoned arguments I am missing, the appointment of Musah Superior as Mayor of Tamale would not be misplaced. In NPP, however, we have the men apart from Musah Superior to deliver Tamale Metro.
In service of God and country!
Abdul Razak Wumpini Mohammed (Citizen, Tamale Metro)