The Lack Of Meeting The Intrinsic Personality Nature Of A Child Is The Real Cause Of Suicide Attempts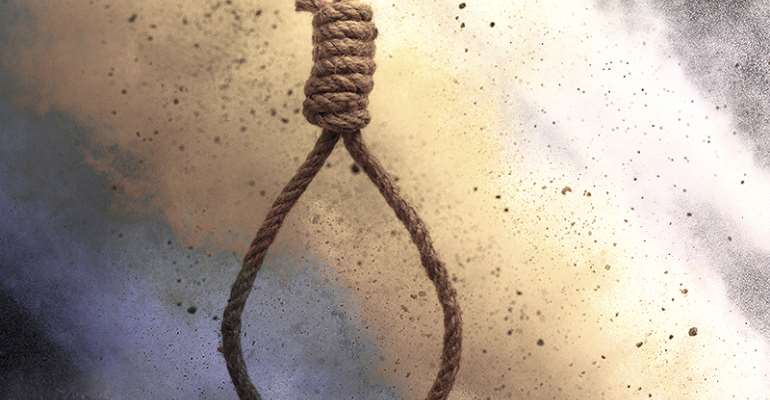 Suicidal tendencies and the act of committing suicide records from the International Association of Suicide Prevention, shows that a total of 1,556 people committed suicide over a period of one year in 2011. The rate has since been increasing. Various causes were attributed to this unfortunate phenomenon. Having observed over the year's media reports, commentators and some trained experts on the matter, they often make mention of the 'effect' factors of why people commit suicide as the 'cause' factors. This is a superficial attempt at looking at the issue and addressing it.
There is always an underpinning reason (cause) behind very situation and until that is identified and addressed from that level, the situation will still persist. Dwelling on the red flags (effects) as the basis for the situation is never an appropriate means to prescribing remedies to address the situation.
The word 'EFFECT' means "a change which is a result or consequence of an action or other cause". The word 'CAUSE' is defined as "a person or thing that gives rise to an action, phenomenon, or condition. The dictionary.com defines it as "a person, thing, event, state, or action that produces an effect".
A CAUSE therefore is the innate or intrinsic quality of a nature of a thing (person) which influences what he/she does and its expected outcome. An EFFECT is extrinsic in nature. It is defined as not forming part of or belonging to a thing. It is only depicting the overt/open results of an intrinsic action (cause). So for example, to say that bad relationship or non-performance in examination is the cause for some suicide cases is not factual.
The bad relationship is the overt outcome of an intrinsic quality that was not met or achieved, hence to ascertain why people commit suicide, it will be functionally inappropriate to base one's answer on the effects factors claiming they are the cause factors.
Every person is born with an intrinsic quality which forms our personality and influences our desires and aspirations in life. There are two very important agents of socialisation whose actions and guidance when in sync with a person's intrinsic qualities gravitates them towards self-fulfilment, belonging, love and a general sense of positive outlook to life. However, when the actions and guidance are opposite to the person's intrinsic qualities, unfulfillment, recurring episodes of not being loved, appreciated, belonging, etc. leads to low self-esteem and a negative general outlook to life.
When a person feels his/her intrinsic personality nature are not being balanced well by the primary agent of socialisation (parents) and no room for adequate amendments by the secondary agents, the individual feels worthless and experience episodes of lack of meaning and belonging on earth, hence try to end their lives by committing suicide.
The primary agent of socialisation is the family. A child is born with an empty behavioural and thinking pattern, it is what the parents teach, instruct, guide and feed the child is what the child exhibits.
Ideally, parental training should correspond with the child's innate or intrinsic personality, but for the lack of knowledge on the part of parents to understand that every child is unique, have different desires, interest areas, educational and career preferences, hence must be trained and guided to correspond with their unique intrinsic personalities. By so doing, the child exhibits character or behaviour tendencies which boost their sense of meaning, belonging and have a positive outlook to life. This makes them take the right actions that produce relatively the right effects (meeting their intrinsic needs).
On the other hand, the opposite of the above holds true. As such, if what the child is exhibiting is not in sync with the child's intrinsic personality, he/she will be producing negative effects (outcomes) and overtime feel the sense of not belonging and loved, hence start experiencing thoughts of suicide to end it all.
The second most important agent of socialisation is the educational institutions. The current rote system of teaching and learning and the lack of career and course of study orientation in our educational institutions are also contributing largely to the increase in suicidal tendencies and cases. There is no room for students to experiment and be creative when it comes to learning in our educational institutions. So, those who are forced by parents to study wrong courses, struggle with studies and eventually fail in examinations when indeed they are not unintelligent at all.
There is the need as a country, to restructure our parenting ecosystem. Parents need to identify and appreciate the uniqueness in their children and adopt appropriate parenting styles and techniques to guide children in-line with their intrinsic personalities, rather than forcing their aspirations, principles, values and worldview on them without explaining it to them. Due to urbanisation and globalisation, parents spend less time with the children; making them victims of other predators in the system. The educational system need to be overhauled from the rote approach to an experimental system that thrives on Critical thinking skills teaching methodology. By this, students (youth) can through this medium discover themselves, abilities and potentials, thereby feeling the sense of hope and appreciation of the value of life and the need to pursue worthy activities with their lives.
To conclude, suicide acts will continue to be with us as a human race, however, everyone has a part to play to minimise its occurrence. We need to address these issues from the intrinsic personality point of view which are the main causes and the extrinsic actions which are just overt effects of why the state of suicide in Ghana is increasing.
Thank you.
Sign:
Aaron Lordstone Kpogo
CEO of Lordstone Life Coaching Consult, Purpose Driven Career Coach, Learning Strategist, Temperament Management Counsellor and Award winning author.
www.lordstonelifecoachingconsult.wordpress.com
www.facebook.com/aaronlordstone
+233 242548430