Africa must use its resources to create prosperity – Nana Addo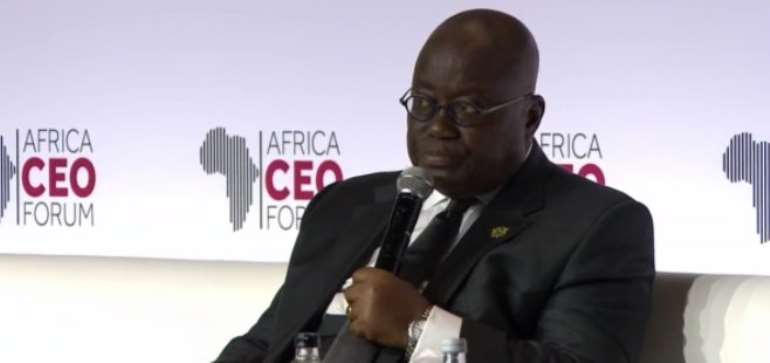 President Akufo-Addo has reiterated his belief that Ghana can develop local solutions to its many problems and create prosperity for its citizens.
According to him, Ghana, like many other African countries, is endowed with a lot of natural resources that can help it develop.
Speaking at the 5th African CEO Summit in Geneva, Switzerland, the President said Africa must use its own programmes and analysis to devise a strategy to get out of poverty.
"We are required to have our own programme, our own analysis of how we can get out from poverty to prosperity. Our country has enormous natural resources, bauxite, iron ore. They remain untapped and underdeveloped. I am exceptionally optimistic about the future of Ghana because the resources are there," he said.
Akufo-Addo admitted that corruption is a major challenge militating against the progress of the continent, assuring that his government is addressing it.
"We are taking the issue of corruption head-on," he told the business leaders.
He said his government aims to build an economy that will not rely on aids and hand-outs from the West, but will be self-reliant.
"We want to build economies that are self-reliant, have the capacity to compete and generate prosperity for our people…The attitude of the government is to begin to take Ghana beyond aid."
He said African countries should not look to external or western support to address their issues of business competitiveness, productivity, and stability of local currencies, but rather look within and develop local solutions in that regard.
He said in doing so, the continent will be able to become a giant economic force in the world.
–
By: Jonas Nyabor/citifmonline.com/Ghana
Follow @jnyabor