Customs Officers tasked to achieve target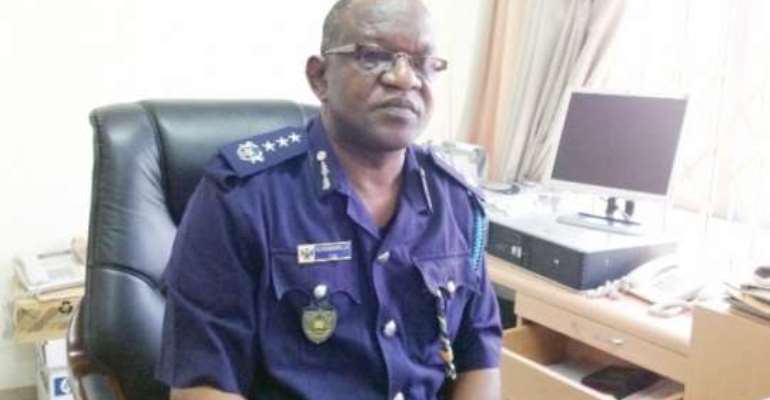 Accra, March 20, GNA - Mr John Vianney Kumdamuru, Commissioner of the Customs Division of Ghana Revenue Authority (GRA) has called on the personnel of the Division to strive to the GH¢ 34.8 billion target set by the government.
He said with the abolishment of some taxes there was the need for the workers to eschew negative tendencies and work in unity to ensure revenue mobilisation.
Mr Kumdamuru made the call at the launch of the 25th Anniversary celebrations of the CEPS Course One and Two of 1992, in Accra on Saturday.
The celebration is on the theme: '25 years of Dedicated Service in Revenue Mobilisation and Customs Modernisation—Challenges and Prospects.'
Some of the activities planned for the celebration are the provision of an ultra-modern Basketball Court for the Kpetoe Training School, donation to the Kpetoe Hospital, Family Day and Thanksgiving Service.
Mr Kumdamuru commended the officers for their hard work and urged them not to rest on their oars but continue to strive hard for the benefit of the Division.
Mr Kofi Nti, Commissioner-General of GRA, in an address read on his behalf commended the officers for their hard work and urged them to do their best to take the top positions of the Division.
Mr Albert Akurugu, President of the CEPS Course One and Two 1992 said the Course One and Two 1992 were officers enlisted in 1992 after successful completing their course at the Customs Training School at Kpetoe in the Volta Region.
He said by dint of hard work, two members of the Association are now Chief Revenue Officers and many are now Principal Revenue Officers and some of them Facilitators, training others.
Mr Akurugu expressed the hope that the Association would continue to put their expertise to bear for the betterment of the Division.
A Health Walk preceded the launch started from the James Town Office of the Division through some principal streets of the capital, ended at the Head Office of the Division. GNA