NPP External Branches Clamouring For Prince Sefah As The Next Director Of International Affairs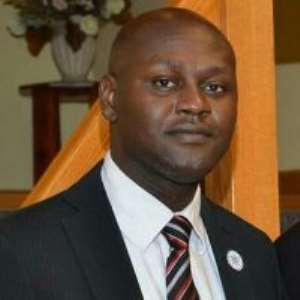 With the long-serving and beloved Charles Owiredu moving ahead to take on the role of Deputy Foreign Affairs Minister, the New Patriotic Party's International Branches are working hard to ensure that Prince Sefah - an effective servant leader and Canada's Branch Secretary, is appointed as the next Director of International Affairs (DIA).
Within the International Branches of the New Patriotic Party, Prince Sefah, popularly known as PS, is an institution. He is a universally respected leader of great repute.
He is very hardworking and experienced, having worked and achieved immense results at various levels of the Party's Chapters, Canada Branch and on many international collaborative efforts. Virtually no one in the NPP leadership in the Diaspora doubts that he has the requisite skills, work ethic and experience to bring about the progress needed to strengthen the International Branches.
Even the few who might not support him, will acknowledge his experience and personal integrity, to hit the ground running and bring about measurable progress. He must have also learned a lot from working closely with the outgoing DIA, to navigate the potential pitfalls the role entails.
He understands the dynamics and needs of the smaller and larger Branches and how to strike a fine balance, accordingly, to bring about collective progress on the international front, for the benefit of the party. He has extensive networks and relationships across the party and globally.
His proven gift as a master organizer of people and other resources, are second to none. He is a well educated and experienced professional, as well as an articulate and transformative leader.
This skill set is especially needed at a time when the party is government. He has great relationships with the outgoing DIA, the new Head of the Diaspora Bureau at the Office of the President, Parliamentary Leadership and the Jubilee House.
His appointment will send an immediate signal to the International Branches Community that the party really wants to move ahead in strengthening them, particularly at a time when the implementation of ROPA and OMOV have never been more likely.
The party should duly and extensively consult the Branches before appointing the next Director. When such consultation occurs, we are confident that PS will have the broadest support, which will inform the leadership that he is the best person for this important role.
Signed
Kwaku Appiah (Branch Secretary, NPP Germany)
Dr. Samuel Amponsah (Branch Secretary, NPP Japan)