Kofi Adams' Case Defective – Obiri Boahen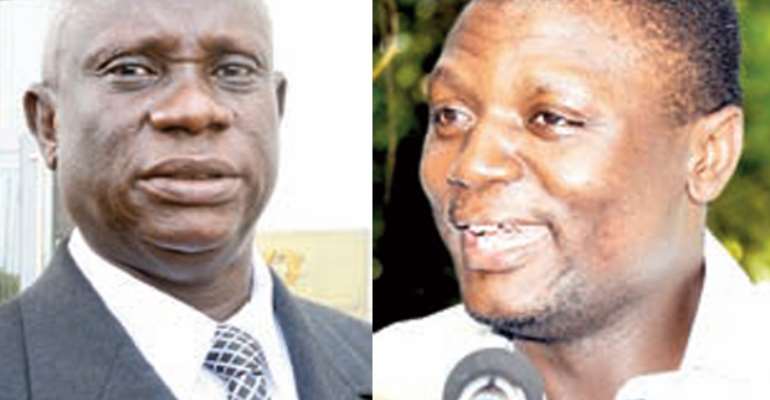 Nana Obiri Boahen, Deputy General Secretary of the New Patriotic Party (NPP), has filed a motion at the high court seeking to dismiss the defamation suit brought against him by Kofi Adams, National Organizer of the National Democratic Congress (NDC).
According to him, the entire writ of summons and the accompanying statement of case do not disclose any cause of action.
Nana Obiri Boahen, also a private legal practitioner, contends that Mr. Adams' suit does not disclose any dispute between the parties to be tried by the court.
In the view of the NPP deputy chief scribe, the plaintiff again did not comply with the requirements of C.I 86 1(i) (Civil Proceeding Fees and Allowances) Amendment Rules, 2014 thus, improperly invoking the jurisdiction of the court.
"The plaintiff can properly invoke the jurisdiction of the court only when he has paid an amount of GH¢3,500. A search from the registry of the court indicates that the plaintiff only paid GH¢1,840 for all the processes for compensatory general damages of GH¢3 million, a clear indication and actual manifestation of improper invocation of the jurisdiction of the court," Nana Obiri Boahen averred.
Aside Obiri Boahen, Mr. Adams has hauled Kwame Baffoe, alias Abronye DC, the Brong-Ahafo Regional Youth Organizer of the NPP and David Asante, a member of the party's communication team, before the court over allegations that he had stolen state vehicles.
Five vehicles, including Toyota Land Cruisers and pickups – reportedly belonging to the state – were seized over allegations that some officials of the Mahama-led government were in possession of the state assets.
Although the vehicles were later returned, the plaintiff says he was defamed when the defendants on various media platforms accused him of theft.
Mr. Adams is demanding GH¢1 million as compensatory damages each for injury to his character and integrity.
He also seeks costs, including legal fee as well as general damages, for the defamation.
But Obiri Boahen, in an affidavit in support of the motion filed at the court on March 15 among other issues, stated that the particulars of the said defamatory words are conspicuously absent from the endorsement of the writ which renders it a nullity.
The Enso Nyame Ye Chambers lawyer claimed that the NDC National Organizer "willfully, intentionally, maliciously and fraudulently failed to pay the required fees so as to clothe the court with the jurisdiction to determine the matter."
Police Silence
Meanwhile, Obiri Boahen is demanding copies of the police investigation report over the case.
In a letter dated March 9, 2017 to the Inspector General of Police (IGP), the NPP Deputy General Secretary chided the police over their silence on the outcome of their investigations.
"In all humility, this is the third and final letter being addressed to you in respect of our request for copies of the investigative report concerning Mr. Kofi Adams' vehicles. Two letters had already been sent to you without even acknowledging receipts of our letters," it asserted and argued, "We view such unco-operative attitude as unfair, improper and unprofessional."
The letter, copied the Chief of Staff, Minister of Interior and the Attorney General, further alleged that no proper investigation was conducted by the policemen responsible for the "so-called investigations."
Nana Obiri Boahen stated, "Please, kindly treat this letter as final and definite demand notice. We may be compelled to apply for the issuance of Judicial Review in the form of Mandamus, if this letter is not given the due attention and prominence after March 15, 2017. Treat this letter as notice under the State Proceeding Act (Act 555) of 1998."

By Jeffrey De-Graft Johnson
[email protected]