Football: Goldmine That Keeps The Men In Office - When Does the Sun Set?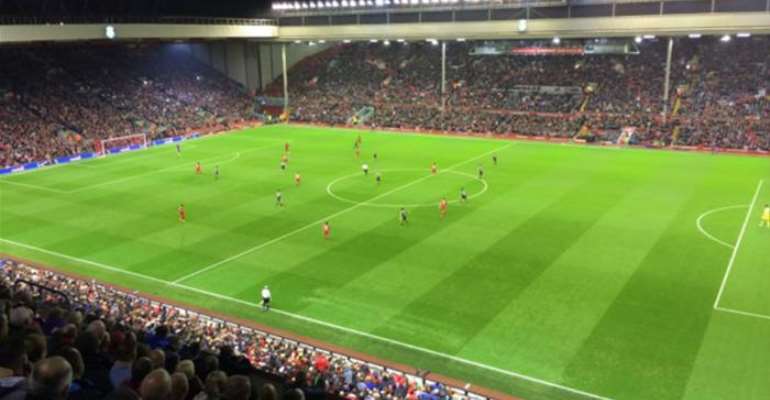 Where there's Blatter there's Hayatou and where there's Hayatou there's Blatter. They are/were like bread and butter. At least both men watched five World Cup football tourneys from the VVIP stands hosted by France in 1998, the United States of America in 2002, Germany in 2006, South Africa in 2010 and Brazil in 2014, all in a period of 20 years.
Both football connoisseurs arguably shaped the most beautiful game at the global stage during their tenures as presidents of International Federation of Association Football (FIFA) and Confederation of African Football (CAF) respectively. Both men interestingly, almost became life patrons for the enviable positions and both reigned for nearly three decades until the Sun set on their respective reigns.
Sepp Blatter the former FIFA boss became FIFA general secretary in 1981 and was then elected the association's president at the 51st Congress on 8 June 1998. He succeeded Joao Havelange a Brazilian-Portuguese who became the 7th FIFA president form 8 May 1974 to 8 June 1998. Havelange's tenure as president is the second longest in FIFA's history, behind only that of Jules Rimet (a Frenchman who served from 1921 to 1954) translating into 33 years. Mr. Blatter (also a Frenchman) was reelected in 2002, 2007, 2011 and 2015.
However, his reign was characterised by claims of financial impropriety or corruption. And that development would set the time bomb. Blatter and Hayatou would cross path again. He was eventually suspended and Issa Hayatou served as the acting President of FIFA, until an extraordinary FIFA Congress was held in late February. That congress saw the election of Gianni Infantino--- a Swiss as the 9th president of the world football governing body.
His compatriot Issa Hayatou is a Cameroonian. Mr. Hayatou was a former athlete and sports executive. He served as the acting FIFA president until 26 February 2016 when Mr. Blatter was banned from all foot-related activities in 2016 as part of the corruption investigation of 2015.
As fate would have it Issa Hayatou was elected president of CAF) in 1988 (same year his buddy Blatter was elected FIFA Boss) and was reelected in 1992, 1996, 2000, 2004, 2008, 2012 up to 2017.
On Thursday March 16, perhaps what he (Hayatou) never expected did happen. The longest serving president in CAF's history was defeated by a Malagasy challenger Ahmad Ahmad ending Mr. Hayatou's 29-year reign as the CAF president. Mr. Ahmad who was the head of the Madagascar Football Association polled 34 votes out of 54 CAF delegates to defeat outgoing president Issa Hayatou.
Thus finally the Sun has set on Hayatou's reign after 29 years in office as CAF's President.
Indeed the sages are right no condition is permanent: When water stays too long in a bottle or gourd it produces odor. It loses its usefulness and it's good for nothing. Kingdoms have come and gone, empires have fallen and so as leaders of nations and states.
There are many examples in the world to remind us of, but classic among them is the kingdom of Great Britain.
Until a few years within 1919 (after World War I) up to the 1970s one was never wrong or mistaken to evoke or say this phrase "The Sun never sets on the British Empire". The era saw Egypt and Ireland gain independence and by 1970's almost all of the once-huge empire had formed independent nations—they were no more under the British rule or cloak of imperialism. And my own country of birth Ghana then Gold Coast attained independence in 1957.
Before the period, historians say, approximately 25 per cent of the world's landmasses were under the British control.
But to what extend or how massive was the Empire?
In fact the British had extended its holdings from the west coast of Africa, east, south and to north of the continent. Also the Empire spread its influence from across Europe, Asia, and to the Americas and from Australia to Down under, New Zealand.
And during the heyday the term was used to describe British Empire because it was so extensive that there was always at least one part of her territory that was in daylight. It's important to note that the same thing had been said of many previous global empires. The phrase was originally used for the Spanish Empire mainly in the 16th and 17th centuries. In that sense it was perhaps most true for the British Empire because of its huge global influence.
But the saying also had a more metaphorical meaning--- the idea that the British Empire would never fall. This aspect of the saying was not true. As already discussed in the foregoing paragraphs the British Empire did lose grip on her former colonies.
There's time for everything. There's time to rise and there's time to fall.
CAF had seen Hayatou's face probably for more than 30 years but 29 as its president. Until Thursday March 16, 2017. Tell somebody beware of March!
Meanwhile the president of Ghana Football Association (GFA) Kwasi Nyantakyi has praised the election of the African football body's new president Mr. Ahmad Ahmad.
"It is destiny that has pronounced Ahmad Ahmad as the CAF President ...that is what God has designed," he told the media in Accra upon his arrival from the CAF election.
Many had tipped him to become the CAF president given the fall of Hayatou. But he gave this advice to his large supporters: "Never get jealous about your friend or colleague who has the opportunity to become somebody. Your time will come. God's time is always the best."
Certainly Hayatou's reign was like the British Empire or any of the former empires or kingdoms or the reigns of former heads of state .It spanned from 1998, 2002, 2006, 2010, and 2014 up to 2017. It was like a monarchical throne. He is currently the senior vice president of FIFA. And maybe Hayatou would rise again to become FIFA's 10th president just maybe.