19 March 2017
|
General News
GIMPA School of Technology wins App Challenge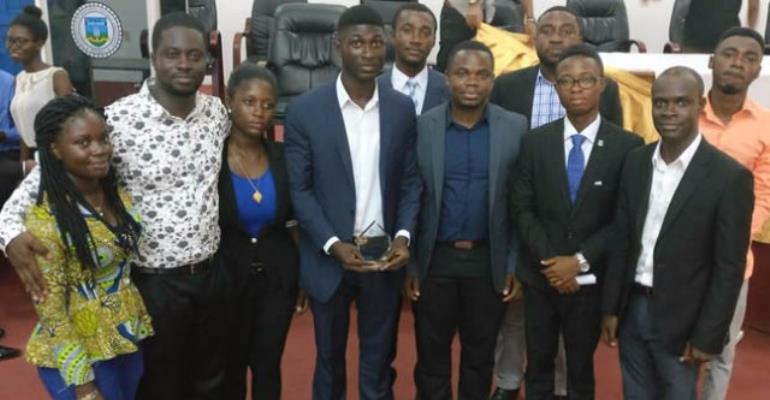 Final year students of the GIMPA School of Technology in Accra have been crowned winners of the school's maiden App Challenge.
The students created an app called GluCheck which is designed to help users especially with diabetes to automatically calculate the carbohydrate level in food they eat.
The goal of the app, the students explained, is for diabetic patients to know their glucose level and also have access to a dietician who will suggest foods for them at the click of a button on their mobile phones.
Students from Ashesi University came second with an app called In Case of Emergency (ICE) which will enable users alert either fire service or the police of any emergency for prompt action.
Two other competing universities could not turn up for the competition.
After several rounds of presentations, the students from GIMPA were adjudged as winners.
They were awarded a plaque, certification for participation, souvenirs from Surfline and internship with IT firm, Ubuntu.
The students from Ashesi were also presented with certification and souvenirs from Surfline for their efforts.
Acting Dean of the GIMPA School of Technology, Dr. Joseph Agyei said the App Challenge is a wonderful opportunity for students to demonstrate their technical, creative skills and also encourage them to develop application which will address a need in society.
He stated due to the influx of mobile phones and the critical role it plays in national development Ghanaian students must be creative in order to reap the benefits of the digital economy.
Dr. Joseph Agyei said the GIMPA School of Technology has a responsibility to ensure that Ghana plays a significant role in the apps industry.
He said the school recognizes the importance of using technology as a tool to promote human development hence the decision to encourage indigenous developers to come out with their own applications.
Story by Ghana|Myjoyonline.com