18 March 2017
|
Press Release
Sefwi Bekwai NPP Network Applauds Prez. Nana Addo Dankwa Akufo-Addo For Appointing Hon. Kingsley Aboagye-Gyedu As Deputy Health Minister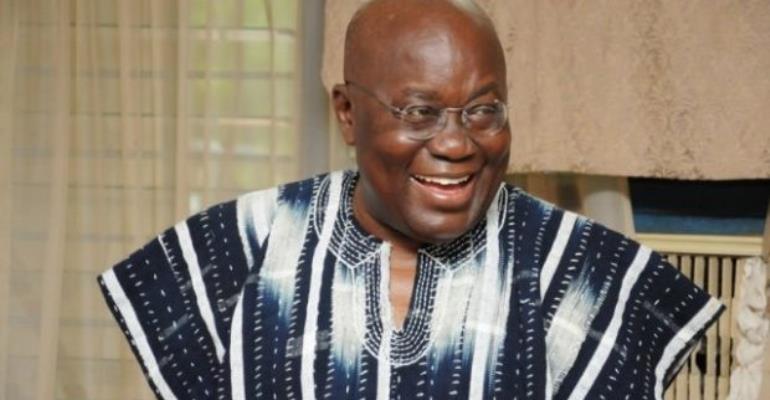 We wish to express our unreserved joy and appreciation to the President of the Republic of Ghana, Nana Addo Dankwa Akufo-Addo, upon the news of the appointment of our hardworking Member of Parliament, Hon. Kingsley Aboagye-Gyedu, as a deputy minister of the Health Ministry.
Whilst we were in high hopes and expectant of an appointment for our MP, we were minded by the fact that the power to appoint rests solely with H. E. the President, as prescribed by Article 78(1) of the 1992 Constitution of the Republic of Ghana.
Furthermore, we are not oblivous of the fact that there are many 'competent' and experienced human resources available to H. E. the President, both within and out of the New Patriotic Party, for appointment, of which H. E. the President found Hon. Kingley Aboagye Gyedu as a worthy hand, to assist in the "efficient running of the State".
Hon. Aboagye-Gyedu, is a chartered accountant with reputable international experience garnered from his over 20years practice in the UK and Ghana until he was elected into the Legislative House of Ghana in 2012. Hon. Aboagye-Gyedu's expertise in Public financial management and auditing, as well as his candour, tactfulness, and harworking attitude makes him fit and well prepared to deliver on this new role in order to contribute towards the vision of H. E. the President to radically transform the Economy and promote the development and prosperity of the citizenry; and in particular towards safeguarding a strong financial base for the National Health Insurance Scheme and resusicate the Scheme, which has been a near-collapse under the previous NDC government.
Hon. Aboagye-Gyedu's appointment, we believe, will boost the morale of the teeming youths within the NPP family in the Bibiani-Anhwiaso-Bekwai Constituency. And ultimately enhance the political fortunes of the Party not only in the Constituency, but the entirety of the Western-North enclave.
We wish to further applaud the Western Regional NPP and all who in substantial measure contributed towards this commendable gesture by H. E. the President. We also wish to congratulate Hon. Kingsley Aboagye-Gyedu for his appointment, and urge him to be modest and deligent in his assigned duties, as he has been known for.
-Signed-
Ronald Reagan Gyimah
(Convener)
024 681 3748
Benjamin Sabbah Somiah
(Research & Communications)
0249044409
De-Graft Adu Mensah
(Operations)
Samuel Biri
(Executive Member)
Manasseh Kojo Bentsil
(Executive Member)
Victoria Ama Bio
(Welfare)