Akufo-Addo's Govt 'Too Large' – Asante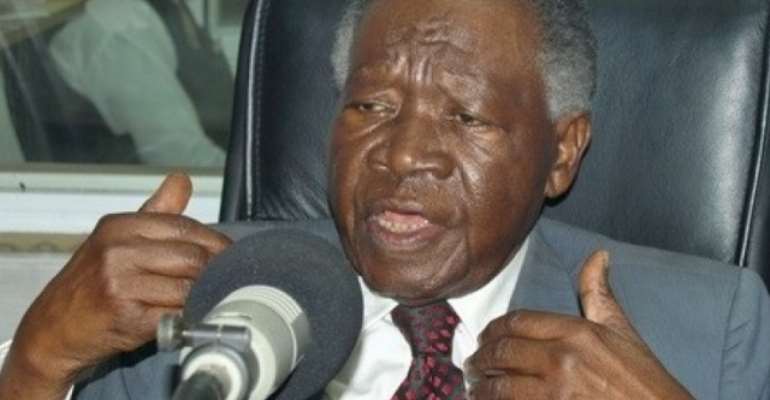 President Nana Addo Dankwa Akufo-Addo's administration of 110 ministers is "rather too large", retired diplomat K.B Asante has said.
The Nana Akufo-Addo-led government's number of ministers is unprecedented in the country's history, with 54 of them being deputy ministers.
The president has been largely criticised for choosing 110 ministers when he claimed the economy was in bad shape. According to critics, the number of ministers will put pressure on the public purse.
Contributing to the discussion on the Executive Breakfast Show (EBS) on Class91.3FM on Friday 17 March, Mr Asante said although the number of ministers was high, Ghanaians should concentrate on whether they can deliver on their mandate or not.
"Naturally, I have some experience in this matter and I think it's rather too large. The number of ministers is too big, that's what I think, but it's a matter that requires little comment, so let's see how they will perform," he told show host Moro Awudu.
"Will they step on each other's toes? Have all these ministers got secretaries? Have they got somewhere to work? I hope all these have been thought of or organised by the head of civil service or whoever is in charge. So what I'm interested in more is how efficient it is or whether they'll deliver the goods. The best judge is the president himself, but we can look at the end results.
"So many things were promised and we expect so much from the government, so if we have so many people who are not really performing, it's of interest to us. So, to me, from my experience, it's too large a cabinet, but I think after saying that, I will not comment any further, I want to see how they perform."