Russia awards scholarships to 60 African students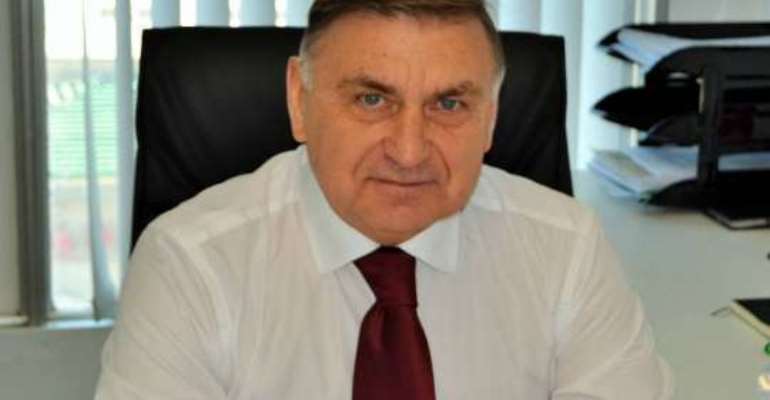 From Kester Kenn Klomegah, Moscow Bureau Chief
Moscow, Russia, March 14, (GNA) - The Russian Nuclear Corporation, Rosatom has announced a number of bursaries available for African students to study towards a nuclear profession at one of its world renowned universities.
The announcement was made in Johannesburg, South Africa, at this year's Working World Exhibition, a career forum for school leaving students. More than 15 000 students attended the three day event where Rosatom representatives offered guidance on how to apply for a free tertiary education.
Viktor Polikarpov, Rosatom's Regional Vice-President for Sub-Saharan Africa, noted that Russia, was one of the global leaders in scientific development.
'We offer a broad range of educational opportunities for foreign students and young specialists to gain relevant knowledge in different scientific fields. There is currently an opportunity for 60 African students, including 10 South Africans, to study for a Bachelor's degree in nuclear-related subjects at one of our cutting edge learning institutions.
'This is a great opportunity for foreign students who want to become part of a unique learning experience which has been gained over decades. '
South African Master's student at the Department of Theoretical and Experimental Physics of Nuclear Reactors in MEPhI, Blessed Raphotle, said he privileged to study at one of the world's leading research universities, especially in the field of nuclear technology.
He said the educational process in MEPhI corresponded to highest standards aimed at stimulating students into acquiring more knowledge. 'I will take all the knowledge I have gained back to South Africa with the hope of inspiring a set of values and ideals towards a productive society. Everything in the University is based on the principles of openness, internationalism, and innovation,' noted Raphotle.
With over 70-years' experience in the industry, Rosatom believes that nuclear technology has a critical role to play in the enhancement of modern society, not just through the production of clean sustainable energy but also through the further advancement of medicine, including; diagnostics, imaging, scanning and analysis.
The company has thus far, granted a number of scholarships, holds competitions with trips to Russia as main prizes and gives local schools the equipment needed to conduct laboratory tests. Rosatom also launched a number of exciting competitions during this year's Working World Exhibition, hoping to inspire young South Africans to pursue a career.
Rosatom is the Russian State Atomic Energy Corporation bringing together over 262 000 people in 360 enterprises and scientific institutions including all Russian civil nuclear companies, research organizations and the world's only nuclear-propelled icebreaker fleet.
With 70 years' expertise in the nuclear field, Rosatom remains the leader in nuclear energy.
GNA