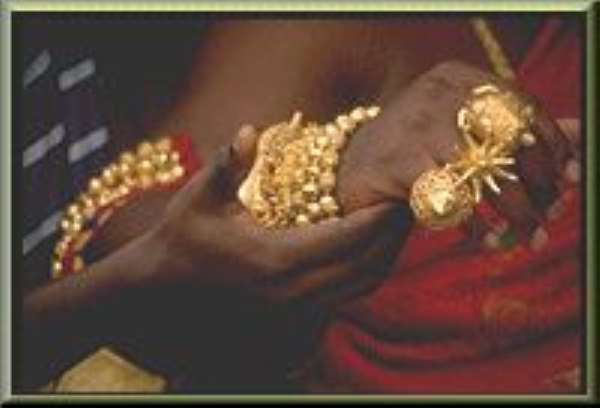 Odoben (C/R), April 20, GNA - Two chiefs have been installed at Odoben in the Central Region within two weeks by members of the same family due to misunderstanding among them.
On Tuesday, Nana Nyakoh-Attah Okrah Wiresi XVII, who belongs to the Kwaa Krah faction, was installed after a week's confinement at a colourful durbar at Odoben.
The Ceremony, which was under heavy armed Police security led by Deputy Superintendent of Police (DSP) Mohammed Fuseini, Asikuma-Odoben-Brakwa District Commander ended peacefully. Last week Thursday, another faction led by the Queen Mother Nana Efuah Kyeremaa confined Nana Osam Dadzie Wiresi XVII and installed him on Friday after a day's confinement.
The installation of Nana Osam Dadzie Wiresi followed a protest by the Queen Mother's faction that the other faction did not qualify to install a Chief.
Addressing the gathering after Nana Nyakoh-Attah Okrah Wiresi XVII had sworn the oath of allegiance to the Chiefs and the people, Nana Kwaa Fraku, Chief of Ajumako Kromain who represented the Omanhene of Ajumako Nana Hammah Ababio expressed concern about the impasse in the town and called for co-operation among the people to ensure development. He said the longstanding chieftaincy dispute in the town would retard progress, which could affect the living condition of the people. Nana Fraku asked the inhabitants of Ododen to support the new Chief to enable him to initiate moves to ensure the development of the town. Nana Nyakoh-Okrah Wiresi called for unity at Odoben and urged the citizens to live in peace with each other for progress and stability in the area.
He said, "when two elephants fight its the grass, which suffers" and urged the people not to allow litigation to divide them and affect their efforts to ensure improved living standard. Nana Nyakoh-Attah Okrah Wiresi promised to mobilise resources both inside and outside the country to give Odoben a facelift.