War Against Rosewood Felling Begins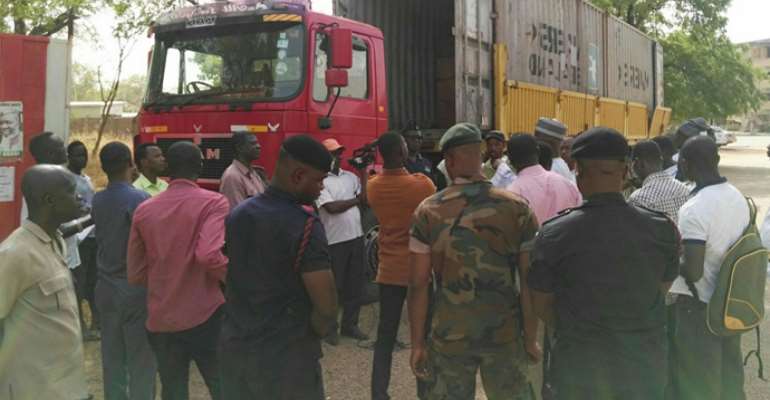 The Upper East Regional Minister, Rockson Ayine Bukari, has disclosed that the Regional Security Council will soon form a Task Force to clamp down on the activities of all individuals and groups engaged in illegal felling of Rosewood trees.
He also called on the Land and Natural Resources Minister, to put in place measures to halt the signing of fictitious permits for the lifting of so-called confiscated Rosewood Trees from Forest Reserves and also set up a Committee to investigate the activities of illegal felling of Rosewood trees across the country.
The minister who made the statement in his maiden interaction with the media recently threatened to expose all members of the syndicate perpetrating this crime and make their business difficult and unattractive under his tenure.
If his speech is anything to go by, then it can be confidently said that, the actions of the selfish individuals and groups mentioned above, will gradually come to a halt, because, the affected communities will have the support of the Regional Minister and Task-Force to fight the menace.
On Thursday, March 9, a team of Police and Soldiers impounded a crane and a truck loaded with Rosewood logs hidden in a bush at Anateem, a suburb of the Bolgatanga Municipality.
Unfortunately for the team, the illegal operators, as well as the driver and his mate, abandoned the truck and fled before they could get there. A total of 19 logs were found on the truck, while 75 logs that were yet to be trimmed, were also confiscated.
Usually, when the illegal chainsaw operators, working for their Chinese masters finish loading, they would hide the booty and use collaborators to 'clear the road' (with money) before the loot is transported.
Executive Director of ORGIIS-Ghana, Julius Awareja, told the DAILY GUIDE that per his estimation, a total of over 3 million Rosewood trees had been illegally cut from the region and exported to China without any benefit to the affected communities.
He assured the Minister of their cooperation to halt the illegal activity.
From: Ebo Bruce-Quansah, Bolgatanga