NUGS reveals plans to deal with suicide among female students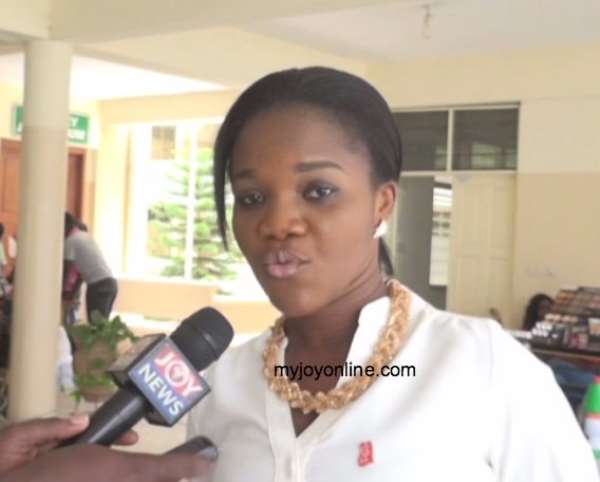 The National Union Ghana Students (NUGS) is inviting women's rights advocates to partner it in developing a solution to suicide among females in tertiary institutions.
Office of the Women's Commissioner of NUGS believes increasing interactions with female students on their university campuses is crucial to providing the needed help.
This follows two incidents of suicides involving female students at KNUST and the University of Ghana campuses.
Last month, a first-year Chemical Engineering student of the Kwame Nkrumah University of Science and Technology (KNUST) was reported to have allegedly committed suicide, Joy News sources in Kumasi said.
According to sources, Adwoa Agyarka Anyimadu-Antwi, 18, took her life at the early hours of Friday, February 24, in her hostel with a rope.
Although it is unclear what drove her to take her life, unconfirmed reports said she failed some of her course papers and has since not been able to cope with what she saw as shame to herself and to the family.
On March 8, students and authorities of the University of Ghana woke up to the horrific scene of a final year female student lying in a pool of blood after allegedly jumping to her death.
Jennifer Nyarko, a final year Consumer Science student, allegedly jumped from the fourth floor of her Akuafo Hall Annex A room 407 and was found by porters Wednesday dawn with severe head injuries.
It was unclear what may have caused her to jump or fall from that height but some students said she had been moody and kept a lot to herself lately.
Though causes of these suicides remain a mystery, the Women's Commission of NUGS said they intend to tour all university campuses to motivate and build the confidence of female students.
Speaking at the Ghana Tertiary Women's summit in Kumasi, women's commissioner for NUGS, Betty Eshun told Luv News' Nana Yaw Gyimah her outfit wants to strengthen the counseling sections of the offices of women's commissioners to ensure they help in times of need.
"Many women in our country have shown concerns and there will be the need to work together with all these women to address the issue at hand," she said.
Speaking at the event, CEO of Stratcomm Africa, Esther Cobbah said parents have a role to play in dealing with suicide.
"My mother taught me a lot of things and these have helped shape me…so parents will have to do same for their wards and be happy for the career paths they choose," she added.
Story by Ghana | Myjoyonline.com | Abubakar Ibrahim |[email protected]