14 March 2017
|
Opinion/Feature
If Free SHS Policy Cannot Be Implemented Today, Then It Can't Be Done In Five Years Or Ten Years Later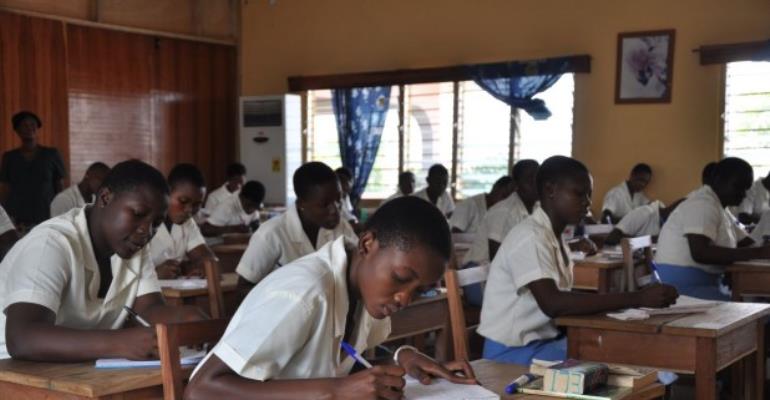 The New patriotic party (NPP) promised to implement a free SHS policy to give opportunity to every school child that qualifies to enter the senior secondary school free without paying anything in both its 2012 and 2016 manifesto.
The promise was given much prominence when the president speaking as the special guest of honour at the 60th Anniversary celebration of Okuapeman School on Saturday 11th February 2017 stated emphatically that "By free SHS, we mean that, in addition to tuition which is already free, there will be no admission fees, no library fees, no science centre fees, no computer lab fees, no examination fees, no utility fees; there will be free textbooks, free boarding and free meals, and day students will get a meal at school for free." ( http://pulse.com.gh/campus/npp-government-free-shs-to-start-september-2017-akufo-addo-id6207242.html ).
The president further highlighted that the free SHS policy which will commence in September 2017/2018 academic year will also cover "agricultural, vocational and technical institutions at the high school level. I also want to state clearly again that we have a well-thought out plan that involves the building of new public Senior High Schools and cluster public Senior High Schools". ( http://pulse.com.gh/campus/npp-government-free-shs-to-start-september-2017-akufo-addo-id6207242.html ).
It is surprising to indicate that since this declaration at Okuapeman by the president of the republic, the National Democratic congress especially and other civil society organisations including the Institute for fiscal studies (IFS) have expressed scepticism over the policy citing challenges such as weak economy, sustainability, and sources of finance that may hamper the success of the programme. This has generated a lot of controversy in both mainstream and social media with many people expressing divergent views on the policy.
Although the finance minister Mr Ken Ofori ATTA indicated strongly in the 2017 budget read in parliament on 3rd March 2017 and reiterated the governments commitment and preparation for the policy and that money for the programme will be drawn from ABFA, the NDC still don't seem to be happy about the idea knowing very well that the implementation of the policy will consolidate the support of the ruling party at the grassroots and dwindle the NDC chances of coming back to power.
My question is when will the country be ready to deliver quality and free education to every Ghanaian child many of whom have lost their focus, dreams and ambitions in life due to poverty on the part of their parents to pay their school fees at the senior secondary school level. The problem of this country is not about money. We have a lot of resources as a country including mineral resources (gold and diamond),oil, timber, cocoa etc. The problem we have as a country is greedy and selfish politicians who continue to mismanage our resources and engage in all sorts of corruption when they are given the opportunity to manage the affairs of this country.
I have observed keenly that many leaders of this country kick against anything good as long as it is not going to benefit them directly. They take their children to schools outside the country so most of them don't see it necessary to provide free education to children whose parents cannot afford. I have never heard the so called tink tanks like the IFS though I stand to be corrected, questioning previous NDC's governments dubious contracts and inflation of contracts cost of projects but they see it necessary to kick against a policy aiming to assist the vulnerable and poor in our society.
We can wait for five years, ten years, hundred years etc. but if we are not ready to take the challenge and implement free SHS today it can never be done and we should forget it. I say this with full conviction that we have lazy minds that take delight in postponing every important policy that will benefit the country and we will have some media houses coming out to support it.
The issue is not about waiting for 100 years. The issue is about thinking outside the box and doing things differently from what we have done in the past. I really feel sad for my country and I have a strong feeling that we don't have our priorities right. If we see a problem in implementing free SHS which will give many children that mental preparedness to acquire the requisite knowledge to man the affairs of this country in future, then our problem as a country will only worsen in the years ahead.
Every policy all over the world starts from somewhere. Ofcourse there will be challenges but as time goes on these challenges will be dealt with to make the policy achieve its maximum benefits. Even in the developed economies where we think everything is almost perfect, they have their own challenges and they continue to work on their challenges to make the system better. If free SHS cannot be implemented today then we need to forget it as a country it cannot be done and we must be ready to bear the consequences.
Benjamin Osei Gyamerah
07473820855
[email protected]