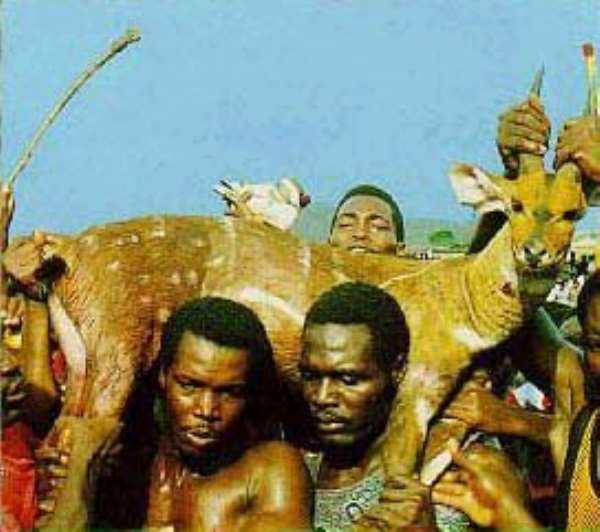 Awutu Bawjiase (C/R), April 19, GNA - The first Asafo Company to bring its catch to the durbar grounds on this year's Aboakyer day on May 7th is to be given a reward of 500,000 cedis by the Effutu Traditional Council.
The live antelope that would be brought to the durbar grounds by the Asafo Company is stepped on by the Omanhene and used to perform customary rites.
The other Asafo Company would get 300,000 cedis, Neenyi Ghartey VII, Omanhene of the Traditional Area, said at a news briefing at Awutu Bawjiase, on Monday.
The Theme for this year's Aboakyer festival is "Promoting Economic Development through Culture".
The Omanhene called for peace and cooperation among citizens of the area to ensure that the festival was celebrated in a grand style to attract tourists.
Meanwhile a programme released by the Traditional Council indicated that the festival would start on Saturday, April 30 to Sunday May 8, which would be the "Ebisatsir" day.
There would also be a senior citizens' walk on May 4 for people who are 60 years old and above to exercise, a regatta and a tug of-war on May 3, 2005.