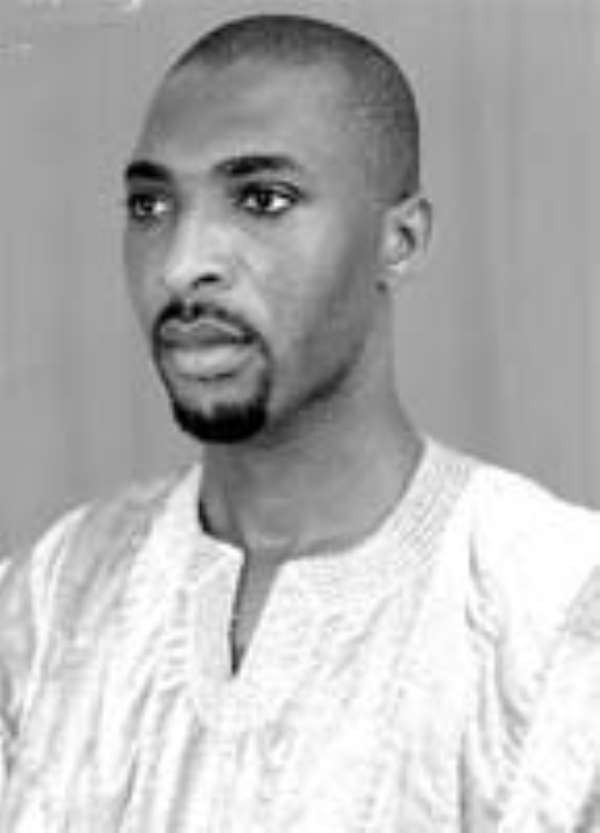 ALHAJI Muntaka Mohammed Mubarak is the National Democratic Congress (NDC) candidate for the Asawase Constituency bye-election slated for April 21, 2005.
Married with two children, the 34-year-old Muslim graduate is aiming at winning the bye-election to enable him to work for the cause of Allah and mankind reports Chris Nunoo.
He said the votes that would be cast by the electorate during the election would be for the late Dr Gibril Adamu, the MP for the area who died recently.
The aspiring parliamentary candidate, who has lived at Aboabo, a suburb of Kumasi all his life, started his education at the Aboabo L/A Primary School from 1980-81, from where he then moved to the Calvarian International School from 1981 to 1983.
Between 1983 and 1987, Alhaji Mubarak moved to Kumasi to complete his primary education.
The young and sober-looking candidate of the NDC, then continued at the Tamale Secondary School after his middle school education where he obtained his Ordinary Level certificate in 1992.
He later left Tamale for Kumasi to pursue his Advanced Level certificate at the Technology Secondary School between 1992 and 1994.
He entered the Kwame Nkrumah University of Science and Technology to pursue a Bachelor of Science programme in Agriculture from 1996 to 2000 and a one-year postgraduate diploma course at the Imex International Incorporated in Accra.
At the moment, Alhaji Mubarak is looking forward to earning his Master's degree in Development Policy and Planning at the KNUST.
Alhaji Mubarak had his national service at Mankwadof Farms in Accra from 2000 to 2001 and was also a research enumerator at the West African Rice Development Authority.
He also worked with Adwumapa Buyers, a cocoa purchasing company in Kumasi, as the head of research and monitoring evaluation.
Alhaji Mubarak has promised to work hard to unite the constituents towards achieving the development that they are all yearning for.
He has also called on the constituents to come together and forge ahead for victory for the NDC come April 21, 2005.