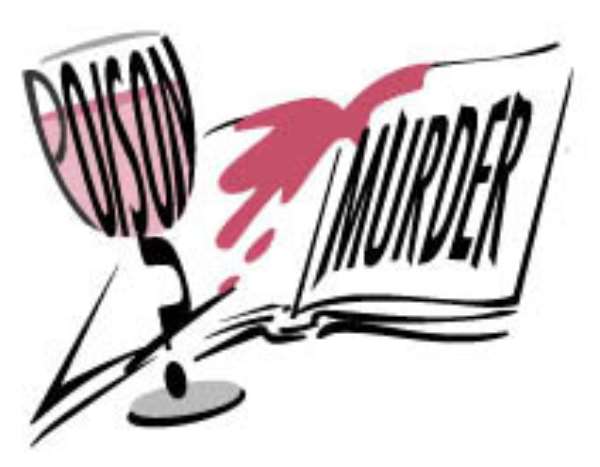 FOR a brief moment, residents of Biemso No.1, a community in the Ahafo Ano District of the Ashanti Region, were held spellbound when officers from the Criminal Investigations Department (CID) pounced on Opanin James Akwasi Afriyie, 60, a prominent citizen of the town.
Unknown to them, Opanin Afriyie had allegedly offered ¢10 million to one Abdulai Ibrahim, alias Container, a farm labourer in the town, as an inducement fee to recruit people to murder his ex-wife.
For his actions, Opanin Afriyie is on trial at the Nkawie District Court in the Ashanti Region. He is currently on a ¢60 million bail. He will reappear in two weeks.
He pleaded not guilty to a charge of plotting to murder his ex-wife.
The Abuakwa District Police Commander, Mr Emmanuel Akonnor, who briefed The Mirror on the incident, said on March 8, this year, the suspect, who resides at Biemso No.1, near Mankranso, contacted Container to recruit some people to murder his ex-wife, Akosua Ataa, who is a second- hand clothes dealer at the Race Course in Kumasi.
He said Container secretly informed the police, who in turn detailed two CID officers to investigate.
Mr Akonnor said at Biemso No.1, the two agents feigned interest in the murder deal when they met Opanin Afriyie and demanded an advance fee of ¢5 million out of the ¢10 million to motivate them.
He said at that point, Opanin Afriyie revealed that when he hired some people a few months ago to kill his ex-wife, they collected an advance fee but refused to carry out the deal and insisted that this time round cash would only change hands after the deed had been done to his satisfaction.
Mr Akonnor said after lengthy discussions, the detectives agreed to carry out the deal and demanded transport fare. Opanin Afriyie then gave them ¢20,000. According to Mr Akonnor, Opanin Afriyie also gave them a recent picture of his ex-wife for easy identification. It was at that point that the two detectives became convinced and arrested him.