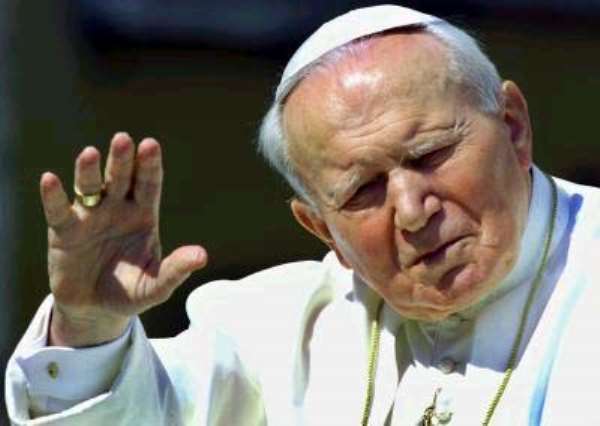 Saltpond (C/R), April 18, GNA - The children's ward of the Saltpond Government Hospital is to be named after Pope John Paul II, in recognition of the love the late Pope had for children.
The Catholic Church and the hospital authorities were collaborating to improve standards at the Ward to merit its new status. Reverend Father Henry Egyir, the Parish Priest of St. John the Baptist Catholic Church at Saltpond, announced the decision at a requiem mass to repose the soul of the Pope, at Saltpond.
Rev. Fr. Egyir said the Church would organise a programme at the Ward on April 2, every year, to commemorate the death of the Pope. Addressing the congregation, Mr Robert Quainoo-Arthur, the District Chief Executive for Mfantseman said the greatest honour mankind could do to the Pope was to eradicate all social injustices in the world. The DCE said the Pope demonstrated that power was best used to serve and not to lord it over those who gave it and admonished those in authority to lead humble lives.
Nana Baah VII, Nimfahene of the Nkusukum Traditional Area said the Pope's humility should be a shining example for people in position to leave as a legacy for the youth.
Earlier in a sermon, Rev. Fr. Egyir said the Pope fulfilled the demands of God to be one's brother's keeper.
He said the Pope stood for unity and never discriminated against any religion.