Miss Naomi Afriyie Of Fact FM For Foklex Media's Local Newscaster Of The Year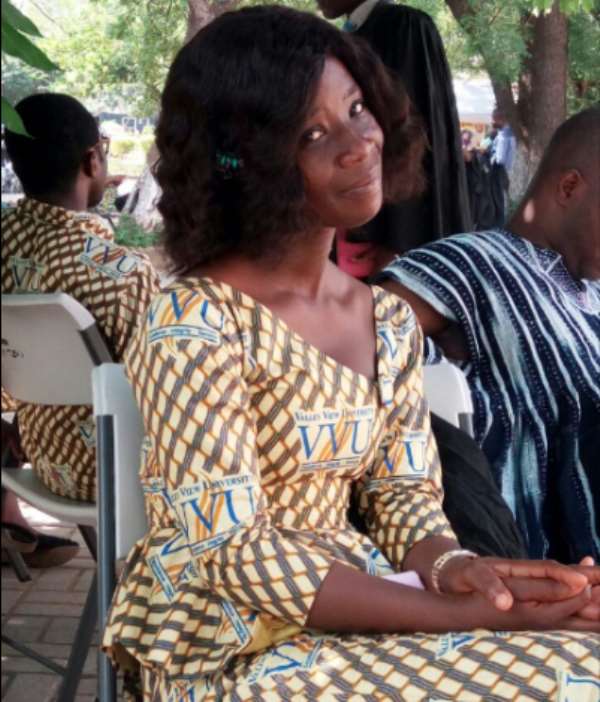 Miss Naomi Afriyie
Ghana's media landscape may have, in recent times, witnessed an infiltration of a barrage of hungry young men and women parading themselves as media practitioners. Nevertheless, there are still a number of decent journalists who have relegated their belly-needs to the background and have vowed to protect the sanity and sanctity of the profession by sticking to mass media's core mandate of offering undiluted information, education and entertainment to discerning listeners and followers. One such dedicated media practitioner whose work leaves no stains on her profession is Miss Naomi Afriyie of Bogoso's Fact FM, a 'sibling' station to the parent station, Trinity FM.
It is no mistake for one to argue that Bogoso and its sister communities had not enjoyed a fair token of the radio side of electronic media until Trinity FM made a massive entry into the airwaves, which had hitherto been monopolised by some pioneer radio stations in Tarkwa.
With the timely arrival of Trinity FM, and with the diligent engagement of a competent Naomi Afriyie and her dedicated crew to pilot the taylor-measured programs of the station, the people of Bogoso, Prestea and the neighbouring communities can now boast of a reliable media house that has the people at heart and is ever game to serve the education, information and entertainment needs of its humongous loyal listeners.
Arguably, Miss Naomi Afriyie could be tagged as the kingpin of both Trinity FM and Fact FM and there's nothing hyperbolic about this assertion. Barely five years of selfless service with Trinity FM, Miss Naomi Afriyie, known in the media circles as Empress, has astutely garnered and created for herself and for the station, a huge fan-base and it is this invaluable service that has recently earned her a smooth transfer to the newly-created sibling station, Fact FM, to keep the wheels of the company running.
Just as she was doing for Trinity FM, Miss Afriyie is the anchor of Fact FM's local news bulletin and the adroitness and expertise with which she discharges this duty often throws her listeners in a state of absolute admiration. Miss Naomi doubles as the host of Fact FM's Morning Show and her command over the job, the succinct and breathtaking analysis coupled with her warm interaction with her panelists in an atmosphere devoid of tension is just enough to make Miss Naomi a force to reckon with in the media landscape of Bogoso, Prestea, Huni Valley and the entire Western Region for that matter.
Miss Afriyie's versatility may not be limited to newscasting and hosting of morning shows only. A utility player, she's been the chief driver in the station's Sports Show seat. Her gender does not mount a bump in her delivery as she tackles the topnotch issues and deals with them with passion and gusto, much to the defeat of the popular opinion that sports shows are for men only.
It did not come as a huge surprise when news reached her numerous fans and followers that Miss Naomi Afriyie has been nominated and tipped as the potential winner of the Local Newscaster of the Year category in the 2016/2017 Foklex Media Awards slated for April 1, at the Golden Tulip Hotel, Kumasi.
It is no overstatement to posit that Miss Naomi Afriyie perfectly falls into the category of media practitioners who deserve a push while they climb the good tree to land home a fruit that's potent enough to cure the ills and rots that have bedeviled today's morally-bankrupt society. Let's support her cause by texting Naomi Afriyie to the WhatsApp number: 0267683430.
Jet Alan.