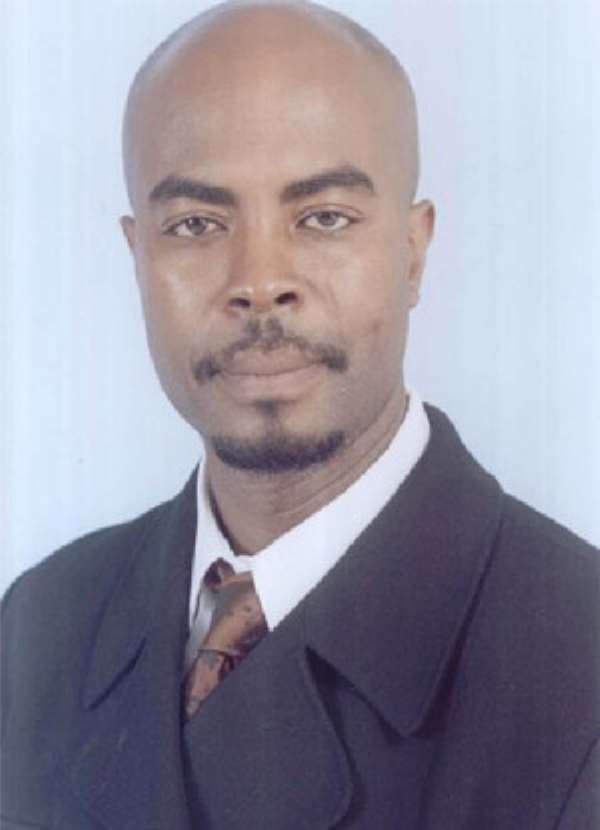 Failed and disappointed 2004 presidential hopeful, Mr. Ramon Osei Akoto has launched a blistering verbal attack on President Kufuor and virtually called for insurrection against his dominion and gave an ultimatum for him to resign by May 13, 2005. He claimed that the president was untrustworthy and dishonest, "he has misled this country" and must therefore resign.
A statement addressed to the press and signed by him as the chairman of a shadowy group he termed: 'Youth Against Corruption,' Mr. Osei Akoto alleged that "there is evidence that Ghana is heading towards destruction and war."
Using a quotation from the Holy Bible: "Sensible people will see trouble coming and avoid it, but an unthinking person will walk aright into it and regret it later (Prov. 22:8) as the basis of his claims. He said that lies, deception, pride, arrogance, stubbornness, economic hardships, injustices and tribalism lead to war. "All these ingredients are present in the system as a result of Mr. Kufuor's Lucifer governance," and demanded that "Mr. Kufuor must resign by May 13 2005.
The chairman of the Youth Against Corruption warned that if the President does not resign, "there will never be peace in Ghana. Ghana will never see prosperity, our future will be doomed. He further prophesied that if the President fails to heed to the ultimate turn, "our children will grow to be liars and unintelligent." "There will be war and destruction, God will punish Ghana hard and the damage will be beyond repairs if we prove stubborn," Mr. Osei Akoto cautioned.