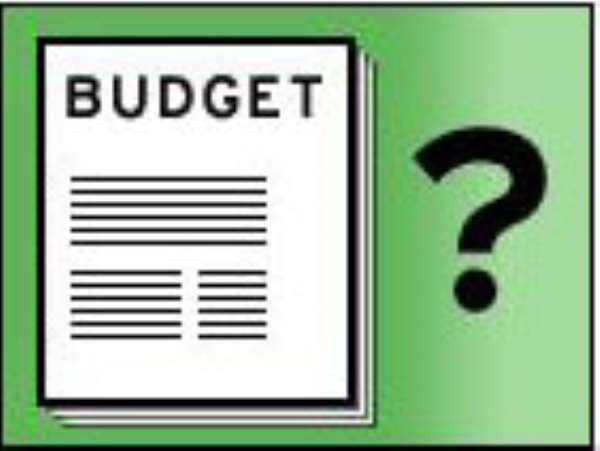 Nsueam-Kyekyewere, (C/R) April 14, GNA- Government's Spokesman on Finance and Economics, Nana Ohene Ntow said on Thursday that Ghana would be able to generate 70 per cent of its revenue from local resources this year, to support the budget, due to the sound economic policies put in place by the ruling New Patriotic Party.
He said this would help reduce government's over reliance on foreign donor support, which revolved around 40 per cent. Nana Ntow was answering questions at the People's Assembly at Nsueam-Kyekyewere in the Assin South District.
The annual programme which aims at explaining government policies to the people was attended by traditional rulers, heads of department and a cross -section of the public who asked questions ranging from the provision of electricity, water and sanitation, roads, telephone, payment of pension , new lorry fares to interest rates on bank loans. He said Government was working hard to reduce inflation and stabilize the cedi.
Touching on the current 50 per cent hike in fuel prices, he said some drivers had taken advantage of the situation to charge arbitrary fares, thereby causing considerable embarrassment to the Government. He asked the police to arrest and prosecute offending drivers.
During the open forum, Mr Paul Danso, the Assembly Member for Kruwa Electoral Area appealed to the Government and the Ghana Education Service to post trained teachers to the Kruwa and Nyame-Bebu Junior Secondary Schools since the schools have only two pupil teachers at post.
Mr Ronald Okyere, a Tutor at Dankwaman Secondary Schools said the facility which is the only senior secondary school in the Assin area lacked electricity, compelling students to study with lanterns. Commenting on the work of district assemblies and unit committees, Mr Isaac Edumadze, Central Regional Minister, said the job was a sacrificial one and members should therefore not expect any financial gains from the Government.
He warned that non- performing members would be dismissed.