14 February 2017
|
Opinion/Feature
Missing Cars Yesterday, Free SHS Today, What We Should Expect Tommorow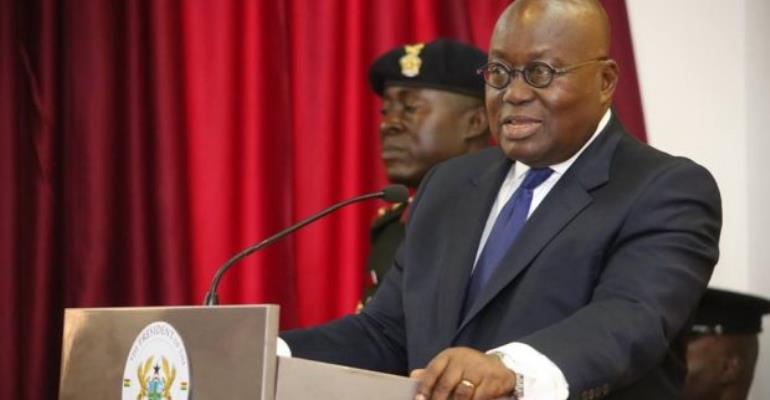 In Ghana, it has become notoriously difficult to tell with certainty what will happen the next day. Not even your breakfast can you say is assured when you have your bread and a packet of Lipton in stock. Some nocturnals could appear from nowhere to deprive you if it by sunrise. Politics and governance in our nation has become pretty similar to the imagery above. For a moment, we were outraged by the missing of some 200 vehicles from the Presidential Fleet.
While some were seeking to know how and why as many as 200 vehicles could suddenly go missing, others were rather genuinely shocked about the supposed number of vehicles at the Presidency. It begged the question why our Presidency would have in its stock about 700 luxurious vehicles. And when answers were being sought to a myriad of questions on this subject, the President revealed that free Senior High School (SHS) was just an inch away. The latter has completely overshadowed the former, even though it is the former which made rounds in the International Media.
Many saw the total number of vehicles at the Presidency as a signal of lack of prudence in the management of our scarce resources. For example, the Administrator General was reported, barely a month ago, to have lamented over inadequacy of resources in his department, and as I recall, his department had not a single vehicle to work with. This was at a time his work was most critical, given the need for validation of state assets before or on the change of government. And yet our presidency had as many as 641 vehicles going waste.
Perhaps, we should put this in context. As a country, we are at IMF cup-in-hand. A GNA 20th October 2015 publication reported malaria as the leading cause of morbidity and mortality in Ghana. Sicknesses such as cholera and diarrhoea continue to claim lives and children continue to learn under trees in many communities in rural Ghana. It becomes difficult to see reason in this growing profligacy under our circumstances.
Given the inspiring statement the President made in his inaugural speech, "if a society cannot protect the many who are poor, it cannot save the few who are rich", it would be expected that the extravagance and waste at the Presidency is an issue he will take to heart and with utmost priority. And if the presidency must stand a chance of realising 'Bawumenomics' – the ideas, as espoused by the Vice President, of eliminating and/or reducing taxes, what he referred to as nuisance taxes, while launching free SHS, District Industrialisation programme, rail development initiative, construction of village dams and restoration of allowances; then we must start treating state resources with some sense of austerity, as this and the avenue for plundering of state coffers (corruption), are perhaps the most probable sources of additional domestic financial support.
And while many Ghanaians are ardent believers in Bawumenomics and the capacity of the Vice President and the Economic Management Team, many also see their ideas as Ghanaian version of voodoo economics akin to the yet to be implemented Trumpian prescriptions in the far west. To be fair, and for sure, no nation has embarked on large scale industrialisation, rail development, employment, and other ideas such as the restoration of allowances in as tight an economic situation as Ghana's without running a fiscal deficit or increasing taxes.
It remains to be seen how these will be executed. What is certain, however, is that the Government does not have the fiscal space to run a deficit extensive enough to yield the aforementioned – not in the continuation of the ongoing IMF intervention.
And in a hurry to obtain this needed space, we must be careful not to lay a precedent in discontinuing with IMF when the reason for such a discontinuance will probably, or rather surely, get us back there. Building any further, our debt stock through fiscal deficits in the wake of an unlikely termination of the IMF programme, will sooner signal sovereign debt crisis, the ramifications of which is rather more disastrous than obeying the IMF conditionalities. The present and ongoing experience of Greece is a foreshadow of what awaits us if we presume to take the bait.
In all these, it has become clear and increasingly important for us to recognise that economic growth and development today is rather much more convoluted than it was some decades ago, when there were no IMF, World Bank, World Trade Organization (WTO) and other transnational bodies and treaties which serve to further constrain our efforts. And while some economies such as Malaysia, Singapore, South Korea, Hong Kong, Thailand, Taiwan and China have managed to grow in the constrained environment through unconventional paths, counter-current to the mainstream neoliberal ideas, by undertaking structural reforms and embarking on state led industrialisation, our attempt at this approach in the pre-80s was a spectacular failure.
Our failure in this, gave us legitimate reasons to buy into the IMF/World Bank ideas of privatisation, liberalisation and trade openness as panacea to our growth challenges. But even as we patronised these, we failed to realise that the preconditions for them to work were virtually non-existent in our setting. And while Ding and Knight (2009) and Anyanwu (2014) attributes China's growth partly to structural changes and low population growth, what is striking, and perhaps instructive for our purpose, is that China was more open to FDI, as identified by Gallagher (2002) and less open to commodity imports.
Indeed, China joined World Trade Organisation (WTO) as late as 2001 but has still not opened fully to trade. We on the other hand, patronised wholesale the idea of trade openness and liberalisation. To be sure, even the wholesale adoption of liberalisation, trade openness and privatisation saw Ghana make significant progress in its growth trend, peaking at 15% in 2011. I am afraid, however, that the progress is not being sustained and is being deflated away. From as high as 15%, our growth rate has declined tremendously in a fashion as dramatic as the falling of a meteorite to 3.9% in 2015. Projections for the following few years show a further sloppy trajectory.
If political instability, as identified by Collier (2007) and Ravallion (2009) among others, was the cause of our slow growth between independence and the 1980s, what then is the problem since our return to stable democratization in 1992? It is perhaps leadership, Institutions, and well-designed economic and development policy. For these reasons, we have recorded boom and busts and not sustained economic growth. And for the same reasons, our economy is relatively weak today. It would therefore appear difficult for us to launch the industrialisation programme, dam construction and rail development in addition to free SHS soon without further damping our economic growth.
The more reasonable source of capital could be to enter the sovereign debt market. But then, do we have the ratings to issue debts in the international market at competitive prices? Even if this is possible, I would rather we take these steps gradually in order that we don't throw our debt portfolio out of measure. In the interim, my best bet is for the Nana-Bawumia Government to focus on strengthening the macro-economic fundamentals, resuscitate growth, and improve the business environment and the cost of doing business to revive and re-energise the Private sector. The industrialisation and other such ideas could follow in the medium to long term.
Until then, any hasty and ill-advised attempt to immediately launch these projects/programmes will, in my estimation, be a recipe for added economic destruction. This will visit a heavy blow on the Akuffo-Addo Government, as it would blow away the last bits of confidence we have left. And we all know Ghanaians are growing increasingly impatient. The political ramifications will be enormous.
As we grope about for our kind of growth and economic development model, we are yet unsure of all the right things to do. What we are sure of are the wrong things not to do. And if history has taught us nothing at all, it at least reminds us of what we did and failed so that we take a cue and not repeat them.
God bless our homeland Ghana!
By; Abdul-Mumin Ahmed
[email protected]
Student, MSc Economics, and Development
University of Glasgow, UK.