Late Bismark Bebli's Wife Petition IGP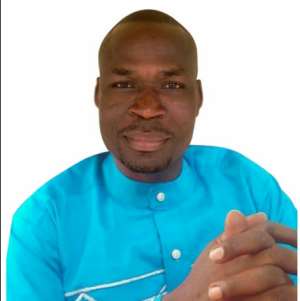 Mrs. Matilda Bebli
Sure Way Assemblies of God Church
P.O.Box KS 408
Kasoa- C/R
27th January, 2017
THE INSPECTOR GENERAL OF POLICE
GHANA POLICE SERVICE
GHANA
Dear Sir,
PETITION –LATE BISMARK BEBLI
I write to bring to your notice an accident that occurred at Kasoa Police Station on the 13th of January, 2017. In the said accident, the above named person who was a journalist and my wedded husband died as a result of carelessness and negligence of some Police officers from Kasoa Police Station.
According to an eye witness, a Police officer stopped the vehicle of the deceased (late Bismark Bebli) at the forecourt of Kasoa Police Station with the intention of checking the documents of his unregister Nissan Altima saloon car. While he was standing there with a Police Officer who was inspecting the documents of the unregistered vehicle, another vehicle (mini bus trotro) purported to have lost the break run over my late husband and the Police Officer. The Police Officers who were around at that time quickly took the police officer alone who was only hurt on the limbs, rushed him to the hospital and left my husband who has collapsed. I was told that, it was a Good Samaritan who put my husband in a taxi car and was sent to a nearby clinic at Kasoa where he was pronounced dead on arrival.
Sir, considering the treatment that was meted out by your Officers from the Kasoa Station to my late husband which can suitably be described as unfair, discriminatory, injustice and inhumane. We are all Ghanaians and are fully aware that the main responsibility of Ghana Police Service is to protect human's life. If this is the case, then why such behaviour exhibited by your officers to cause death to my innocent husband?
I therefore call on your good office to conduct a thorough investigation into this matter to unravel the facts surrounding the shocking and sad death of my late husband Mr. Bismark Bebli in the following pressing concerns.
It is alleged that, the car which run over the deceased had in it a Police Officer who had arrested the driver for an offence and was anticipating that upon reaching the Police Station the driver would have turned and parked. However, the driver ignored the directive and the Police Officer himself turned the steer resulting in that fatal accident.
When the accident happened, the police officers who were at the accident scene, deliberately picked their colleague to the hospital and left my late husband unattended to and later died.
I deeply believe that if my husband had been taken together with the Police Officer to the hospital, he would have not died. I deemed the action by the Police Officers at Kasoa Station on the said date as purely unprofessional and unacceptable.
I would therefore be most grateful if this bittered petition meets your utmost attention it deserves.
Counting on your cooperation.
Sincerely Yours
MRS MATILDA BEBLI and CHILDREN
(Widow) 0243 221 633