PEG To Reward Customers With Insurance Cover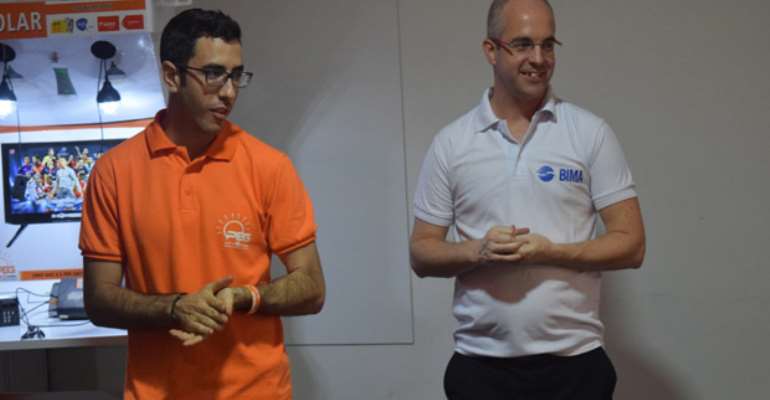 Peg Africa, in partnership with BIMA and Prudential Life, has commenced the provision of free insurance cover to customers for their loyalty and timeliness in paying for solar products.
PEG provides financing for solar products to low-income households on a 12-month rent-to–own plan.
It is also targeted at customers who are rural dwellers and not connected to the national grid.
Country Manager at PEG Ghana, Simone Vaccari, stated that many of their customers fall ill and are often faced with the challenge of footing the hospital bills.
The insurance therefore meets this challenge and gives customers the peace of mind to go about their activities with the hope that in the event of any unforeseen health care costs, the insurance would cater for them, he indicated.
"In order to reward our loyal customers, we have decided to reward them with this value added product at no cost," he added.
Country Manager at BIMA, Russell Haresign, revealed that the insurance product means that a period of illness or injury would not prevent rural folk from paying for the services they need to succeed.
He was of the hope that this innovative solution would create real value to prospective customers and help alleviate the financial challenges customers face in the payment of hospital bills.
In a statement, the Chief Executive Officer (CEO) of Prudential Life, Emmanuel Mokobi Aryee, said the service would transform the lives of customers and help widen insurance penetration among non-urban dwellers.
He said Prudential Bank is well positioned to ensure that the customer ultimately benefits from the package.
By Ernest Amartey Pappoe-Amartei