Ethiopian Airlines Ready To Partner Ghana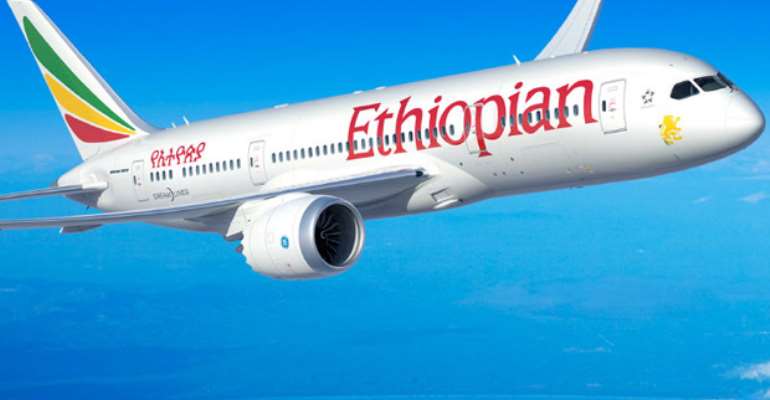 Ethiopian Airlines, the largest and most profitable airline in Africa, has expressed its readiness to partner the government of Ghana to establish its own national airline.
The Group Chief Executive of Ethiopian Airlines, Tewolde GebreMariam, who disclosed this to journalists during an interview in Accra, said his outfit was ready to partner the Ghana Government as part of plans to help Africa to increase its share of the aviation industry.
He said countries like Ghana and Nigeria should have very strong national carriers, adding that Ethiopian Airlines is really trying to help in that endeavor.
"Ghana Airways used to be a very successful airline in my time when I joined Ethiopian Airlines some 32 years ago. So I knew Ghana Airways was doing a good job, flying to New York and to London and so on.
"Unfortunately, towards the end, it was having problems and so was closed down. This is really a very serious concern to Africans because we want to see African countries having their national carriers," Mr GebreMariam said.
He stated that with the commercial value of the aviation industry, it was important for West African countries to participate in the industry to increase Africa's share of about three percent.
In view of that, he said the airline plans to expand its reach in West Africa by owning a substantial part of the sub-region's aviation industry.
"I am sure you know that some seven years ago in 2010, I came and we established an airline in Togo called Asky Airlines, Asky means African Sky.
"It is meant to serve the sub regional community here, the ECOWAS community and Central Africa."
He maintained that Ethiopian Airlines has always demonstrated its willingness to invest in the West African aviation industry.
"It is time for Africa to increase its stake of three percent control in the aviation industry, and we are ready for partnership," Mr GebreMariam said.
By Cephas Larbi
[email protected]