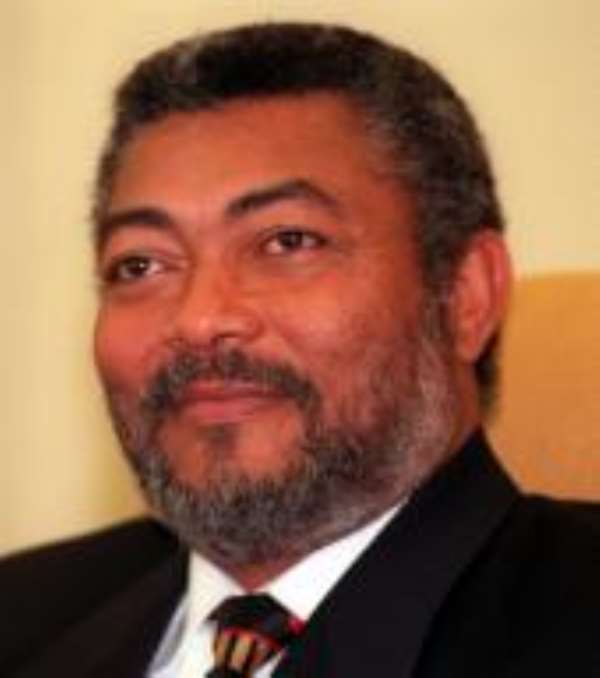 Massive corruption is behind current hardships in Ghana, said former President Jerry Rawlings, who took power in a revolt and ruled for two decades, but he denied he wanted a return to office.
Rawlings has remained a thorn in the side of President John Kufuor's government since stepping down in 2001 and has hinted there might one day be a violent reaction to Kufuor's rule.
But he said in general terms coups were becoming harder to stage in Africa.
"We have never seen so much corruption (in Ghana) as we see today," Rawlings said. "The real cause of the tensions is the hardships in the country - hardships that are the result of massive corruption."
Ghana gained independence from Britain in 1957 but saw a string of coups between 1966 and 1979 when Rawlings, then a charismatic 32-year-old airforce pilot, first overthrew the government.
He handed over to a civilian president but staged another coup in 1981. When Rawlings first took power, three former military heads of state were charged with corruption and executed at a beachside firing range.
Rawlings later won international praise for shepherding the country to multiparty democracy and then stepping aside after the two elected mandates allowed by Ghanaian law.
Africa was hit by numerous coups in its post-independence period but Rawlings - visiting South Africa for a conference of former African heads of state last week - said they were becoming harder to stage because of increased international condemnation and sanctions.
"It is becoming more difficult because of the sanctions and condemnation against (coups)," he said. "But you reach a point when you cannot take it any more."
Rawlings said he hoped it would not reach that stage again in Ghana, praised as a rare African political success story after four democratic elections since 1992. And he rejected the idea of taking power again.
"It is not what I am interested in," he said.
When Kufuor took office in 2001, beating Rawlings' protege in a poll, he launched investigations into suspected human rights abuses and corruption during the Rawlings era.
Rawlings, who is head of the main opposition National Democratic Congress party, has responded with threats, saying corruption in Kufuor's government was undoing all his good work.
Visitors noticed the "smile had gone" from his West African nation since he left power, he said and accused Kufuor's administration of cronyism.
"They do not measure by the least standard that we set in terms of integrity," he said. "Ghana is a peace-loving country, very beautiful people, and all they need is good leadership."
Critics say as a former head of state he should keep quiet and avoid undermining the elected government.
"I wish I didn't have to be so noisy," he said. "I want a break. I'd like to spend time with my friends, my family, write my memoirs. But these guys won't give me peace. They turn me into a scapegoat each time they run into trouble."