Amputee Football Chairman Commends Adwoa Safo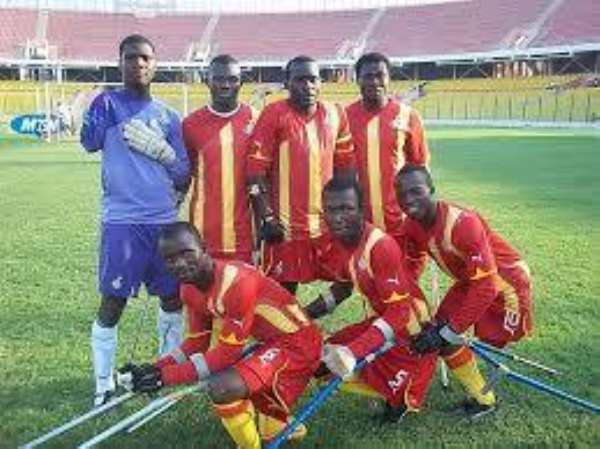 The Chairman of the Ghana Amputee Football Association, Rev Richard Nii Amartey Adesah, has commended Member of Parliament (MP) for Dome Kwabenya, Madam Adwoa Safo, for showing great concern for amputee football and the cause of Persons with Disability (PWDs).
Speaking in reaction to Madam Safo's questions to the Minister-designate for Youth and Sports, Mr. Isaac Asiamah, during the vetting in Parliament, Rev. Adesah said her question demonstrated her love for PWDs and her stature as a mother for her constituency and Ghana as a whole.
Madam Safo had asked the Minister-designate about his plans for amputee sports if he was approved as minister and this, to the leader of the disability sport leader, is a clear sign of her love for the underprivileged.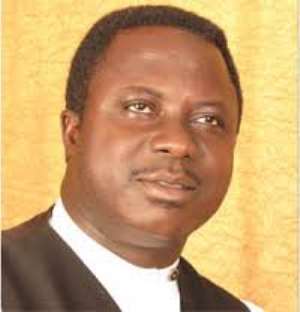 "Very few people talk or think about lesser-funded sports especially disability sports and for an MP to single the sport out for mention during the vetting session, the Association is very much elated and grateful," Rev. Adesah added.
Disability sports have been neglected over the years by the sports authorities despite the numerous achievements chalked by the athletes. This has raised concerns over the focus on the senior national football team, the Black Stars, who take home fortunes from the nation in spite of what they earn at their club sides.
Rev. Adesah was of the view that, the expression of concern by the MP is indicative of hope for the sports in the future and an encouragement to the numerous PWDs gradually losing hope in the nation due to wrong attitude.
"There is hope for disability sports with honorable MPs like Adwoa Safo around and we give her our respect and urge her on to continue with the good works," he stated.