Akoto Ampaw Is Special Prosecutor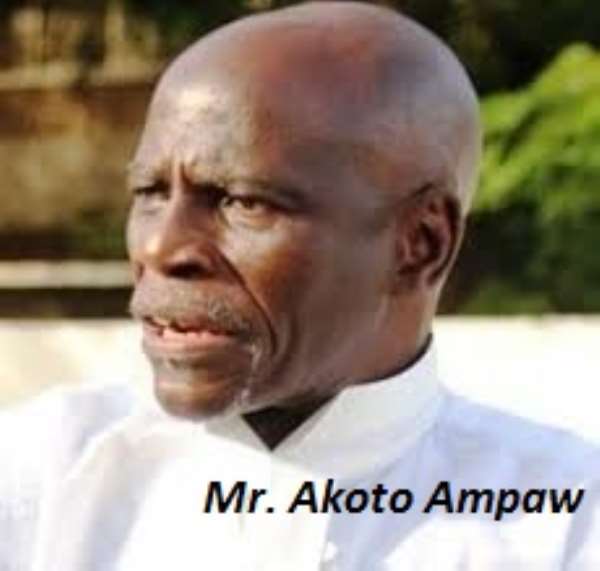 Unconfirmed reports as The Chronicle went to bed last night, suggested that veteran lawyer and human rights activist Mr. Akoto Ampaw has been appointed the first Independent Special Prosecutor of the Republic of Ghana since independence on March 6, 1957.
The Chronicle was unable to obtain confirmation from the seat of Government, or from the new appointee. Phone calls and text messages to the Flagstaff House, seat of Government, and the new appointee, elicited no responses. But the internet was awash with news of the new appointment.
Mr. Ampaw, a human rights campaigner and friend of the media, comes into the new job as a fair-minded, but a tough negotiator.
Known as 'Che Che' right from his student days at the University of Ghana, Mr. Akoto Ampaw was part of the New Patriotic Party's legal team in the Electoral Petition of 2013.
The Independent Special Prosecutor's job was one of the major campaign promises of President Addo Dankwa Akufo-Addo.
In an interview with the BBC, the Head of State described the person he had in mind in the following glossy terms: "…Hopefully, that person is going to somebody who commands respect of the society, and at the same time, has an independent mind to make the decisions."