Exciting Prizes Up For Grabs In MTN "M'ahiti" Promotion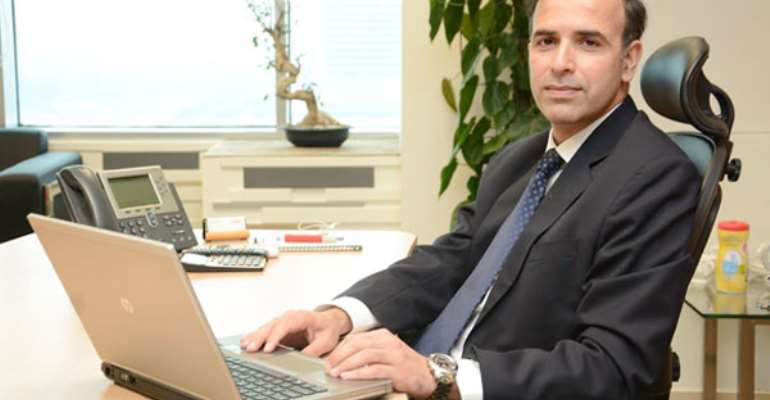 Accra, February 6, 2017 – MTN Ghana has launched another mega promotion dubbed "M'ahiti" Promotion. For 100 days, MTN Prepaid Customers have the chance of winning fantastic prizes on a daily, weekly and monthly basis.
MTN subscribers can participate in this promotion by texting 'OK', YES or 'START' to MTN short code 2020 and respond to trivia questions to accumulate points. The cost of each text message is GH₵0.75.
Each day throughout the promotion, customers stand the chance of winning airtime worth GH¢ 100,000.00. There are forty-two (42) Samsung S7 and iPhone 7 Smartphones to be won every week during the promo period. One monthly winner will take home an amount of Twenty Thousand Ghana Cedis (GH¢20,000.00). The ultimate winner of the promotion will take home a jackpot of GH¢200,000.00 at the end of the 100 days.
Selection of winners will be done randomly with authorization from the National Lottery Authority (NLA) of Ghana.
Sharing details on the promotion, the Chief Marketing Officer for MTN, Mr. Asher Khan, said, "MTN M'ahiti promotion is being launched at this time of the year to enable our subscribers win fantastic prizes and to enable them have a great experience in the year 2017".
"We are giving out a lot of smartphones in this promotion because we want more customers to experience the bold new digital world powered by MTN's 4G LTE technology which provides faster data speeds. Customers will have digital access to education, healthcare services, media and entertainment, financial services, and many more prizes," he added.
MTN Ghana wishes to alert customers to be mindful of possible scams during the period of the promotion. Customers should note that winners of this promotion will be contacted through MTN's official line 0244300000. Redemption of prizes are free and winners will not be asked to make any payments in cash or in kind. The details of winners will also be published in the newspapers, via MTN's official social media handles and on the Company's website www.mtn.com.gh .
Terms and conditions for the "M'ahiti" Promotion are available on MTN's website at www.mtn.com.gh and at MTN service centers.
About MTN Ghana
MTN Ghana is the market leader in the increasingly competitive mobile telecommunications industry in Ghana, offering subscribers a range of exciting options under Pay Monthly and Pay As You Go Services. The company has committed itself to delivering reliable and innovative services that provide value for subscribers in Ghana's telecommunications market. MTN has continuously invested in expanding and modernizing its network since its entry into Ghana in 2006. Total investments from 2006-2015 are about US$2.512 billion [CL[G-CS1] . MTN has the widest network coverage across Ghana. With the recent commercial launch of 4G LTE services, MTN became the only mobile operator providing 4G services in all regional capitals and large cities. The company has also built three modern Switch and Data centers to deliver stable, reliable, efficient and robust Telecom and Data Services to customers.