Actress Adu Safowaah Is Face Of Zafaa Ambassador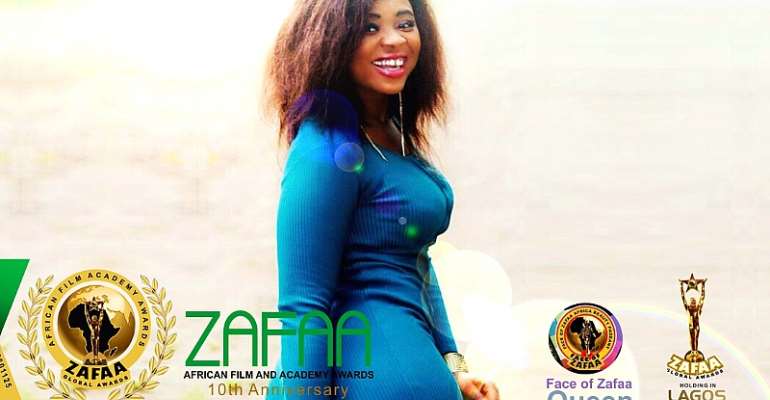 Zafaa Global Awards announces pan African brand Ambassador/Multiple Awards Winning Actress, Regina Adu Safowaah the Face of Zafaa…
Safowaah is a young African movie actress and television personality of Ghanaian descent who had been duly recognized and nominated for various awards at home and abroad in the African entertainment industry with noticeable honors, well observed, rewarded by interest groups of professional bodies had also celebrated young Regina Adu Safowaah as broadcasters of the year by nomination, African fastest rising actress of the year award.
In this consistency and commitment to African creative arts, the creative arm of the Zafaa and Face of Zafaa organizing committee and the registrars of African Films And Academy Awards (ZAFAA), is glad to introduce, the uncelebrated 2016 Face of Zafaa Global Awards Ambassador, Regina Adu Safowaah to represent and carry out an ambassadorial duties of Zafaa Global Awards Brand representation in various 2017 Film Festivals around Africa and the world.
#ZAFAA2017 AWARDS – will come in double this year 2017, coming a 2 in 1 (two in One, COMBO) awards. This means that 2016 Zafaa Nominees and Winners shall be celebrated, rewarded on the big stage as we honour and celebrate 2017 Awards to bring about African brands on to world stage from Africa's most creative and the biggest entertainment industry – the #Nollywood, #ZafaaNigeria.