6 February 2017
|
Feature Article
I Am Sorry for NDC And Their Haruna Iddrisu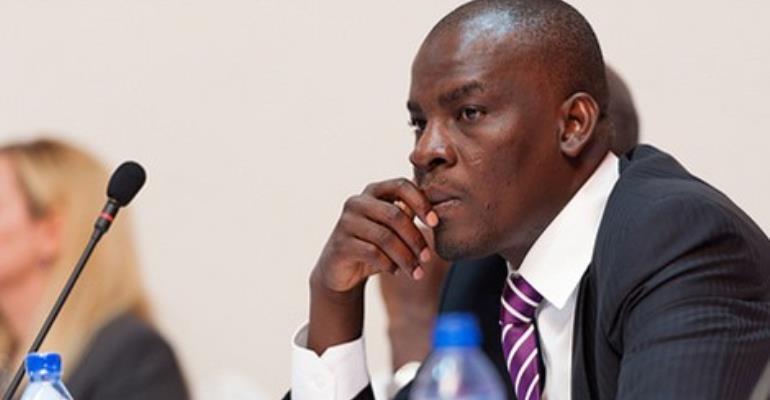 It is becoming increasingly evident that unless the main opposition National Democratic Congress (NDC) replaces its Parliamentary Minority Leader and former Labor and Employment Minister, Mr. Haruna Iddrisu, the party is destined to remain in opposition for a long time to come. Indeed, when his graduate thesis was revoked and his Master's Degree summarily withdrawn because of the abject lack originality therein and massive levels of plagiarism, by the Academic Council of the University of Ghana, Mr. Iddrisu was a junior minister in the government of President John Evans Atta-Mills, late. I vividly recall penning a column in which I advised that he be dropped from the cabinet. Instead, in what clearly appeared to be a nose-thumbing gesture at the Legon authorities, Mr. Iddrisu would be promoted to a senior ministerial portfolio when his fellow "northern homeboy," the then-Vice President John Dramani Mahama assumed the reins of governance in the wake of the passing of President Atta-Mills.
Now, we have the man making an epic fool of himself once more. This time around, it is to ignorantly carp the just-inducted and sworn in Akufo-Addo Administration for supposedly suffering from "a policy credibility problem," because when he recently appeared before the Parliamentary Appointments Committee (PAC), Mr. Ken Ofori-Atta, the Columbia and Yale universities-educated then Finance Minister-Designate, had hinted at the possibility of hiring the globally renowned accounting firm, McKinsey and Company, to qualitatively and quantitatively evaluate the strengths and weaknesses as well as the administrative capacity of Ghana's governance machinery as it presently exists, and make the necessary adjustments and recommendations geared towards a more efficient and cost-effective administration of the country's affairs. And all this was to be done within the first 100 days of the Akufo-Addo-led government of the New Patriotic Party.
The problem with certified plagiarists like Mr. Iddrisu is that they lack the requisite intellectual depth and common sense to conduct simple research in order to refreshingly expand their epistemic, or knowledge, capacity where they find themselves to be academically and professionally out of their league (See "NPP Suffering from Policy Credibility – Haruna Iddrisu" MyJoyOnline.com / Modernghana.com 1/23/17). Of course, we know that the Tamale-South NDC-Member of Parliament is abjectly ignorant because he told Mr. Nathan Gadugah, one of the leading reporters of the Multi-Media Group, the parent company of MyJoyOnline.com, that Mr. Ofori-Atta had informed the PAC that he intended to bring in a company called McKenzie [sic] to govern the country on behalf of President Akufo-Addo during the latter's first 100 days in office. How absurd! And yet, this man claims to be in possession of a viable law degree and a legitimate license to practice law in the country.
In reality, there is no such company or firm by the name of McKenzie. Rather, what Mr. Ofori-Atta had mentioned was the name of a Chicago-based, or rather a Chicago-founded, firm called McKinsey & Company, the globally renowned accounting and auditing firm that once had on staff such IT titans and household names as Google CEO Sundar Pichal, Facebook's Chief Operations Officer (COO) Sheryl Sandberg, and Morgan Stanley CEO James P. Gorman. I mean, we are talking about World Premier League (WPL) here, and Mr. Iddrisu can only talk about ignorance-based parliamentary scrutiny? Well, for his information and enlightenment, what bringing in McKinsey & Company means is that the managerial equivalent of DNA technology would be used to thoroughly investigate how the Ghanaian people's business had been conducted, going back at least the past four years, by the Mahama government.
There will be absolutely no witch-hunting but tech-hunting, of course. And, dear reader, you bet some noggins are going to dance and roll at the edge of the judicial executioner's knife, "accountabilitically" speaking, that is. And there shall be peace and quiet and godliness all over the land! That is what bringing in McKinsey & Company means, Mr. Iddrisu and the NDC Abongo Boys. My Cousin Ken, the Ivy-starred barber, is going to give you a darn good "head" cutting!
*Visit my blog at: kwameokoampaahoofe.wordpress.com Ghanaffairs
By Kwame Okoampa-Ahoofe, Jr., Ph.D.
English Department, SUNY-Nassau
Garden City, New York
February 5, 2017
E-mail: [email protected]