Advisory Council needed to boost innovation, technology – Frimpong-Boateng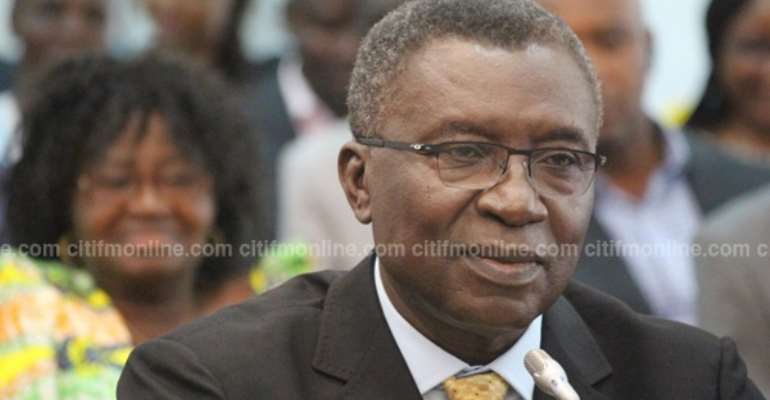 The Minister-nominee for Environment, Science, Technology and Innovation, Professor Kwabena Frimpong-Boateng has  proposed the establishment of an advisory council for science and technology to unearth and groom scientists and innovators to accelerate Ghana's development.
This proposed council will assess technology-based ideas and proposals from deprived, but promising individuals and possibly offer state support.
During his vetting for his nominated portfolio, Prof. Frimpong-Boateng recounted two individuals with potential, but no means, whom he had supported to realise their technological talents.
"We are suggesting to his excellency the President that we should have an advisory council on science and technology where people will serve on it, not on institutional bases, but as individuals from all sections of the society so that children like this one can come, bring ideas, we sort them out and then give them the opportunity to excel."
One of these individuals, Prof. Frimpong-Boateng narrated, was a drop-out from the Kumasi technical Institute who had some prowess in electrical engineering.
This particular individual rode on further support from other individuals including, the Asantehene and the Dutch embassy, to work with a Dutch company specialising in solar energy.
Prof. Frimpong-Boateng's point was that the Ghana did not lack the talents but is in need of systems to harness the potential of some brilliant but needy persons who, more often than not, go unnoticed.
"The people are there and every day they come to me so we have to find a forum where we can address this that is why we have said, given the nod, we will set up a business development unit in the ministry so that we promote these things."
"We need to build a critical mass and when we come above [this challenge], only the sky will be the limit. There are amazing things we can do in this country when we tap the resources, especially those not on the radar," he said.
By: Delali Adogla-Bessa/citifmonline.com/Ghana