Adolescent Health Policy Launched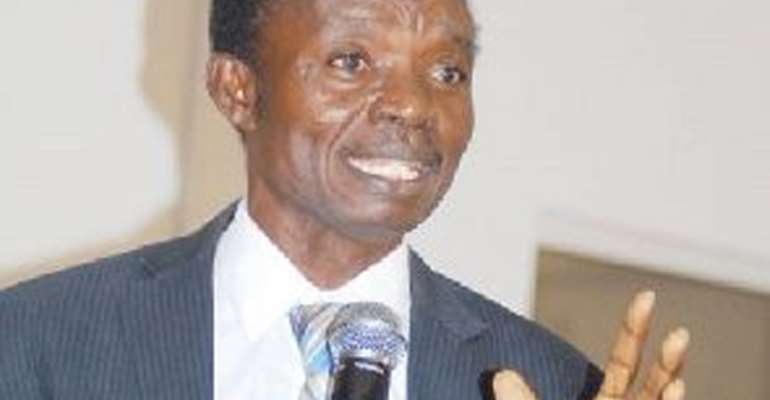 The Ghana Health Service (GHS) has launched the Adolescent Health Service Policy and Strategy to give better direction to, and strengthen adolescent health interventions in the country.
The policy will also provide the framework within which healthcare services and other related interventions for adolescents and young people would be coordinated and implemented.
The 54-page document which contains various adolescent health programmes is expected to serve as a reference for planning for the health of adolescents and young people for the next five years.
The policy was developed by the GHS and Ministry of Health, with inputs from international and national organisations, including National Population Council, World Health Organisation, UNICEF, UKAID, the Ghana Education Service, National Youth Authority, National Commission for Persons with Disabilities, Department of Gender, UNFPA, Curious Minds and other non-governmental organisations working in the field of reproductive health, as well as development partners.
The former GHS Deputy Director-General & Project Consultant, Dr George Amofah, stated that the strategy identified nine 'Action Areas' to update national policies, strategies, plans and budgets.
The areas include financing for health, country leadership, research and innovation, health system resilience, community engagement, individual's potential, multi-sectoral action, humanitarian, accountability and fragile settings.
Dr Amofah said the policy was in conformity with the Global Accelerated Action for the Health of Adolescents implementation guidelines of 2016.
He said the strategy would go beyond SRH, HIV and sexually transmitted infections to provide broad strategic directions to promote, present and manage the health and development of Ghanaian adolescents.
The former GHS boss said the existing policy environment in the country was favourable for the promotion of the health and development of adolescents.
However, Dr Amofah highlighted that the health sector does not have an explicit adolescent health and development service policy which prioritises and addresses the broad range of health issues aside sexual and reproductive health (SRH) confronting contemporary adolescents and young people in Ghana.
He argued that the existence of a national health policy for young people may not necessarily guarantee improved health outcomes.
For him, empirical evidence had indicated that countries with strong adolescent health programmes benefitted from supportive political environment, as well as policies and strategies which promote the health and well-being of this group.
Formulation of the strategy was informed by the findings of the National Adolescent Health and Development Programme (ADHD) evaluation conducted in 2016.
The evaluation reflected on some of Ghana's new health commitments and the newly agreed Sustainable Development Goals (SDGs) to provide the enabling environments for quality health service delivery for adolescents.
 By Jamila Akweley Okertchiri