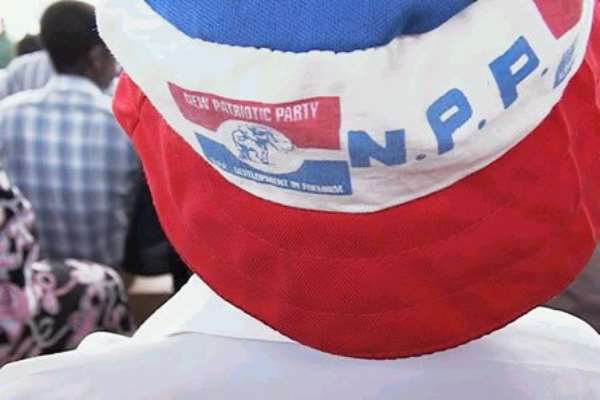 ...Kwame Pianim being "encouraged" to run for post of chairman It is an open secret. The governing New Patriotic Party is a political organisation in need of new blood at the top.
People are talking openly of who will replace Mr Harouna Esseku as Chairman and who will take Dan Botwe's position as General Secretary at the next congress.
Until fairly recently, the Western Region Chairman of the party, Mr Peter Mac Manu had been seen by many people as a likely successor to Mr Esseku, but ADM has information that some "influential people" here in Ghana and abroad are also rooting for Mr Kwame Pianim, the current boss of the Public Utilities Regulatory Commission (PURC).
There is no indication yet whether Mr Pianim is bowing to the wishes of his well-wishers.
Mr Mac Manu on the other hand had indicated his interest when during the last delegates' conference to elect officers, he offered himself as a candidate for one of the Deputy Chairman slots.
Later he withdrew altogether from the race. A highly popular and charismatic individual, Mac Manu is considered an organiser par excellence who has been a tireless fighter for the NPP since its inception in 1992.
In his early fifties, he is seen as youthful enough to bring dynamism to the top slot which has so far been occupied by much older men.
Mr Pianim would also bring along the suavity of an intellectual with a highly sophisticated experience in management and is considered a great asset with his international connections. One of the founding members of the NPP, he later took a long sabbatical from politics, serving rather in business and management positions.
Mr Pianim would no doubt bring to the party headquarters a sense of purpose and mission, ingredients that have seemed lacking for quite some time now.
It is perhaps too early to start discussing the issue of who would be succeeding President Kufuor after his constitutional term ends in 2008, but it is also an open secret that Dr Kofi Konadu Apraku, Nana Addo Danquah Akufo-Addo, Mr Osafo Maafo and Mr Alan Kyeremanten would each want to step into President Kufuor's shoes after 2008.
Vice President Aliu Mahama, who should be the natural choice is playing his cards close to his chest, not saying much, preferring to stay in the shadow of his boss for the time being
The race to succeed President Kufuor could be bloody and could even cost the NPP the '08 Elections if entrenched positions are taken.
A chairman who can command the respect of all the heavyweights in the presidential race would be essential in a race where powerful egos could override the good fortunes of their party.
The search for party chairman would be more keen this time than ever!