2 February 2017
|
Opinion/Feature
Ghana, Beware Of Climate Change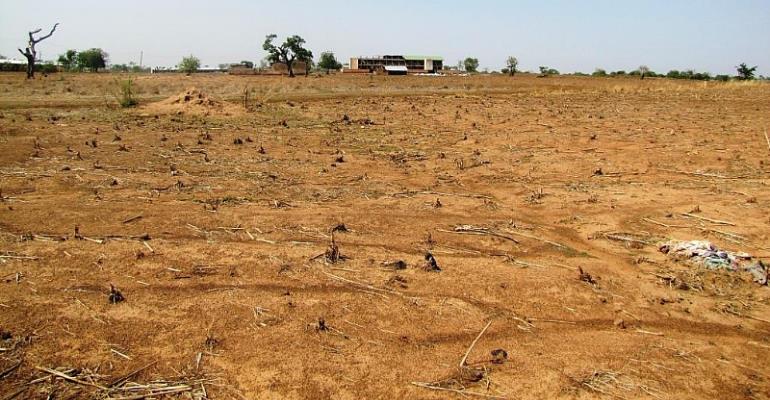 Even today, there are people who still do not believe that climate change is real. Climate change is directly or indirectly the result of anthropogenic and natural processes that heat up the Earth's atmosphere. Climate change a living phenomenon. Climate change has been noted as a major peril to sustainable development, infrastructure, human health, settlement, agriculture and food security as well as forest ecosystems. Given its geographical position, the Inter-governmental Panel on Climate Change (IPCC) alerts that Africa's survival is at risk as no other continent will severely experience the impacts of climate change as Africa.
The IPCC further alarms that climate change is a threat in Africa to economic growth, long-term prosperity and survival of the already vulnerable populations. I totally agree with the formal President of the United States of America, Barrack Obama that "the danger from climate change is real, urgent, and severe. The change brought by a warming planet will lead to new conflicts over refugees and resources; new suffering from drought and famine; catastrophic natural disasters; and the degradation of land across the globe".
In Ghana, climate change has been identified as a major impediment to development. Ghana's second national communication to the United Nations Framework Convention on Climate Change (UNFCCC) gives evidence that many of Ghana's economic assets such as the coastal zone, agriculture and water resources are affected by climate change, which is also affecting the social fabric in terms of poverty reduction, health and women's livelihoods, to which the combined impact is an obstacle to its proceeding development. Already Ghana has experienced a little of what climate change can do. The 2007 floods in Northern Ghana that displaced about 317,000 people, the 3rd June 2015 heavy downpour in Accra and the more recent heavy rainfall in Accra that ripped off the roofs of Ghana's Parliament House on 31st January, 2017 are some of the repercussions of climate change on human life and properties in the country. Ghana, beware because climate change is knocking on your door.
While all these are happening, one pitiful thing is that many Ghanaians are not aware of the 'animal' called climate change. In my previous post (27/02/2016) on "Communicating Climate Change Impacts in Ghana", I recommended climate change adaptation on key issues like water, agriculture and health. Today, I wish to recommend to government and individuals to educate the public on climate change. Ghanaians need to be aware of the reality and severity of the impacts of climate change. I think government in particular owes Ghanaians the duty of making known to them what climate change is, its causes, observed and potential impacts as well as the mitigation and adaptation strategies.
There is a saying that the only way for evil to succeed is for good men to sit aloof and do nothing. Although government has developed the National Climate Change Policy, communicates regularly to the UNFCCC and is embarking on some mitigation and adaptations projects (such as REDD+), a lot more need to be done on public education. Government agencies such as the Environmental Protection Agency (EPA), Ministry of Environment Science Technology and Innovation (MESTI), Ministry of Food and Agriculture (MoFA), and Forestry Commission (FC) should spearhead the climate change advocacy.
They can also support, partner or sponsor organisations to get down to the grassroots, especially smallholder farmers and educate them on the "nemesis of agriculture" called climate change, because our entire economy depends on agriculture. Ghanaians need to be educated on the need to go "green"; the need to plant more trees, the need to avoid indiscriminate felling of trees in their homes and in the forests in order to control the excessive heat in the atmosphere. The public education should therefore be a wake-up call to all Ghanaians to rise up and face the challenge, to rise up and be agents of change.
The public education could however be in vacuum if we (Ghanaians) do not change our ways of thinking. The power to stop the severe impacts of climate change rests within the "individual consumers" of environmental resources. Change begins with the mind and if only we could renew our minds as people and agree with Stewart Udall that "plans to protect the air and water, wilderness and wildlife are in fact plans to protect man", we could make the Earth a better place. Archbishop Duncan-Williams says that "we cannot control the negative atmosphere of the world, but we can control the atmosphere of our minds". Maybe we cannot control the causes and impacts of climate change now; we can make the Earth a better place for posterity by renewing our minds to live an environmentally conscious lifestyle.
Francis Diawuo,
Email: [email protected]
University for Development Studies -Wa, Ghana.