GHC7 billion expenditure not disclosed in gov't data - Dr Bawumia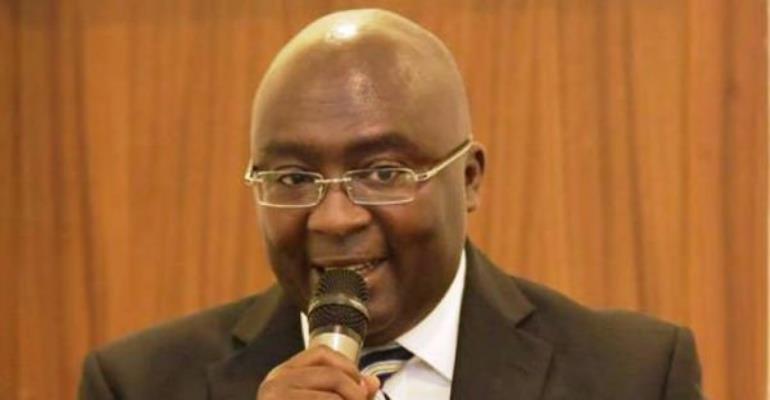 Vice President Dr Mahamudu Bawumia says government has discovered GHC7 billion expenditure not disclosed in the nation's financial data.
He said this came to light during the preparation of 2017's budget which would be presented to Parliament in March.
"As we interrogated the data to see exactly why our public finances are in the state they are, we found that there is GHC7 billion of expenditure that has not been disclosed," he said.
Speaking at a programme organised by Krif Ghana Limited in collaboration with Action Chapel International in Accra Tuesday, Dr Bawumia said data available on Ghana's financial standing is worrying.
He wondered why data for the 2014/2015 and 2015/2016 fiscal years given the governing New Patriotic Party (NPP) are not complete.
"Where have they [GHC7 billion] been hiding all these years?" he quizzed the audience.
The NPP has promised to sanitise the way public funds are used by the various state institutions during the 2016 campaign.
It has described the former President John Mahama-led National Democratic Congress (NDC) government of being wayward in the use of public funds.
Dr Bawumia who is a former Deputy Governor of the Bank of Ghana has accused the former Ghanaian leader of mismanaging the economy, a claim the immediate past government has dismissed.
But days after President Nana Addo Dankwa Akufo-Addo was sworn in as the nation's 5th President, Dr Bawumia said the fiscal data left by the previous government is everything but encouraging.
"How are you supposed to manage the economy with faulty data?" he asked adding one of the NPP government's focus is the insistence of the right data.
"You are going into 2017 and you are told that there is GHC7 billion that you have to pay. This is the reality," he lamented.
Nonetheless, he said with less than a month in office, government has taken some measures to ensure accountability in our governance.
Story by Ghana | Myjoyonline.com | Abubakar Ibrahim