Parliament Must Come Out Clean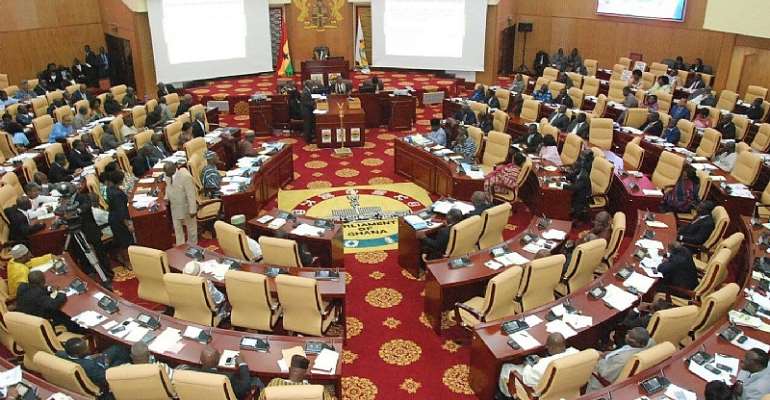 Once again Ghana's Parliament is in the news and this time not too palatable. A heartbreaking corruption allegation leveled against some Honorable members of the noble house.
In contention, Hon. Mahama Ayariga alleging that, Hon. Boakye Agyarko, the current minister for Energy and Petroleum, paid bribe (GHS 3,000 for each minority vetting committee member) to facilitate his confirmation as the minister since there were a little hitches surrounding His confirmation. This wild allegation calls for raising of eye brows at the heard of it. It had been one and many parliament as an institution in one way or the other being entangled in corruption accusation.
As Ghanaians we can all admit to the fact that, corruption is one of the agents that retrogress the development of Ghana as a nation. So it become so dangerous if such an allegation is leveled against a minister who is assigned to one of the strategic ministries which is seen as the growth engines in Ghana.
Notwithstanding this, following this issue kingly, as to the various intertwined revelation coming up, a lot of questions also keep popping up ;
1. Was any payment made at all?
2. What prevented Hon. Mahama Ayariga from raising this serious issue on the floor of Parliament since the report that contained the fate of this ministerial nominee was under discussion on the floor of Parliament.
3. Why is Hon. Mahama Ayariga still standing by His allegation even as Hon. Muntaka Mumbarak who by Hon. Ayariga distributed the said money to the minority members has come out to debunk this allegation even with His faith (ALAH) ?
4. Why did Hon. Mahama Ayariga only felt comfortable to broke the news on no other radio but Radio Gold whose political alliance is a known secret?
5. Or is this one of the political gymnastics, as they say, In Ghana politics is a "dirty game"
In fact this a test case for all parties involved to prove a point even at the time the ruling government had promised to frown on corruption. We demand Parliament as an institution to lunch a thorough investigation into the matter to bring every bit to bear to protect the dignity and sanctity of this noble house.
Also we demand that, Hon. Boakye Agyarko to take the matter up (court) as a private entity to enable him exonerate Himself and prove His Perspective He want as to understand from.
Notwithstanding all this, as it is said, He who alleges must prove, we demand that Hon. Mahama Ayariga should bring up all His evidence which substantiate His allegation else we call on the leadership of parliament should not spare the rod to serve as a deterrent to others.
All eyes are watching how this matter will be handled.
THANK YOU
LONG LIVE STAND FOR GHANA MOVEMENT
LONG LIVE GHANA
...........signed.............
CONVENER
FRIMPONG FOSTER
0546075778
OPERATIONS AFFAIRS
SIMON OKYERE
0542458842
COORDINATOR
ACHEAMPONG BOADI JEPHLIN
0244676908
PRESS SECRETARY
YAW BOAMAH
0279846965
RESEARCH OFFICER
ISAAC APPIANIN
0277907465
STAND FOR GHANA MOVEMENT !!!
CITIZENS NOT SPECTATORS!!