Live update: Dan Botwe displays Ghana maps to justify new regions creation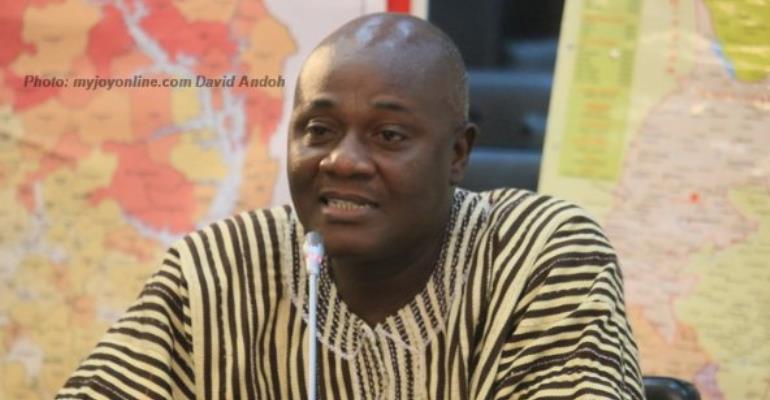 Mahama Ayariga: Have you considered the cost of creating new regions?
Dan Botwe: Just as fertilizer, as expensive as it may be, impacts the quality of the harvest, the cost in creating new regions is an investment which should reap benefits.
MP: Why are you called The General?
Dan Botwe: I have been to every constituency a number of times and this understanding of the local politics has helped him greatly. He downplays his contribution to the NPP general elections as the basis of that title.
Nominee displays Ghana maps and he is allowed to stand to explain the creation of new regions. He says several scholars have researched the creation of regions - some recommend as many as 20 regions instead of the current 10.
He says creation of new regions accelerate development and addresses poverty. A new region will get a Regional Cordinating Council which is the development agent of the state. The chiefs will get a regional house of chiefs so they can better influence development. A new region means several state institutions will have to be created - Police, Fire Service, health posts - all these generate jobs and enhance development.
Sampson Ahi: NDC promised to create new regions just like the NPP had promised in the 2016 general elections. I want to find out from the nominee how soon should he expect the creation of Western-North region Western region.
Dan Botwe: There is a meeting of minds on this issue by the two parties which should facilitate the creation of the regions. Referendum could be added to the District Assembly elections to save the cost of having a seperate referendum on the creation of the new regions in each of the four regions.
MPs are taking time to scrutinise the nominee's CV. He is asked about the reason behind a national award he recieved (Companion of the Order of the Star of Volta (Civil Division).
The former NPP General Secretary credited with the NPP's victory in 2000 general elections explained it was to recognise his contributions in deepening Ghana's democracy.
Okere MP Dan Botwe who has been nominated as the minister-designate for Regional Re-organisation is facing Parliament's Appointments Committee.
Story by Ghana|myjoyonline.com