Partner Communities To Implement PHC – Govt Told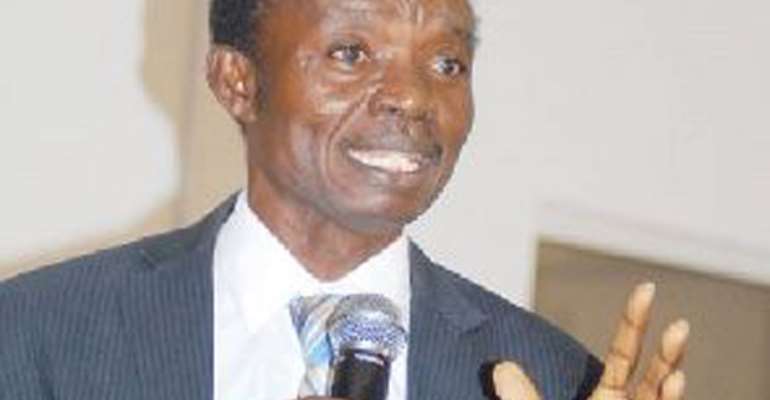 Ghana's health authorities have been urged to view community partnership in the implementation of primary healthcare (PHC) services as central to the success of the health concept.
According to health specialists at a day's workshop for journalists on PHC, government-community partnership was important in developing effective, sustainable models of primary healthcare in low-income countries.
"PHC which is an essential healthcare made universally accessible to individuals and acceptable to them through full participation and at a cost the community and country can afford is the surest way to attain universal health coverage (UHC) in Ghana," they said.
The workshop was attended by over 30 health journalists and civil society representatives working to promote health.
Participants were schooled on the history behind the PHC concept and the elements that characterise the practice. The media's role and contribution to attaining and improving PHC in Ghana was also highlighted.
Dr George Amofa, former Director General of the Ghana Health Service (GHS), presenting the history of PHC stated that there has been a shift in the original concept of the PHC as a result of government's over-reliance on donor partners to fund PHC.
According to him, the over-reliance on donor partners for primary health interventions, especially at the community level, obstructs the underlining purpose of primary healthcare (PHC).
Explaning further, Dr Amofa said the type of health interventions implemented at the PHC level is selected based on donor funding, which most of the time does not often involve the people or reflect their health condition.
Citing an example of the CHPS compound initiative that has greatly helped in PHC delivery in hard-to-reach areas in the country, Dr Amofa said the building of a CHPS compound defies the original concept of CHPS, in that the original concept was for the health officer to live among the community members and her place of abode is what is referred to as the 'CHPS compound', however, the construction of the CHPS compound ('mini clinics') has a high tendency to making the health officers stationary.
He said it behoves government and ministries of health, especially in developing countries, not to forget the principles and philosophies underlying the original PGC concept.
Dr Amofa, therefore, called for the implementation of policies which would ensure equal distribution and access to health interventions to revert the inverted pyramid dilemma in healthcare delivery where the few rich have large access to the limited health resources.
Community Involvement
Dr Robert Mensah, a Reproductive Health Specialist at the United Nations Population Fund (UNFPA), called on health institutions to involve community members in health promotion programmes, saying, "When people are informed of what they have to do, they can help themselves and be champions of their own health care."
He said community involvement is a shift in emphasis from external agencies supplying health services to the people of a community becoming active participants in their own healthcare.
"In order words, they become partners in healthcare, assessing their needs, involving themselves in decision-making, planning and evaluating the care received," he said.
Dr Mensah also stated that locally endemic disease prevention and control, expanded programmes of immunisation against major infectious diseases, maternal and child healthcare, including family planning nutritional food supplement, and adequate supply of safe and basic nutrition, treatment of communicable and non-communicable disease and promotion of mental health and safe water and sanitation are key elements that should characterise PC services.
Media
"The availability of health information through accurate journalistic reportage steadily increasing every year and has led to a variety of effective in the behaviour of recipients but lacks the discussion of important issues such as evidence quality, cost and risk versus benefits, journalists should ensure evidence-based reporting," he said.
He, thus, advised participants to exhibit a high sense of professionalism by being precise and getting the medical and scientific terminologies right.
 By Jamila Akweley Okertchiri