Nzema Youth Association Protests Dr. Ben Asante's Imminent Appointment As CEO Of Ghana Gas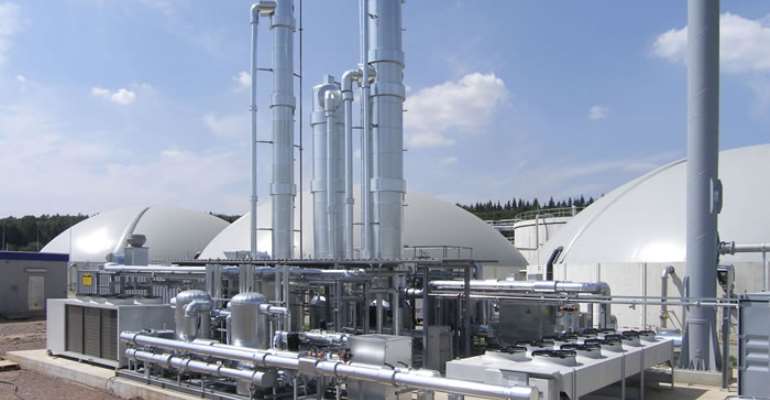 The attention of Nzema Youth Association (NYA) has been drawn to an intense lobbying by Dr. Ben Asante and his surrogates to enable him occupy the enviable position of the Chief Executive Officer of the Ghana Gas Company.
This antics and machinations by Ben Asante, is what the NYA has vowed to resist and implore His Excellency Nana Akuffo Addo, President of the Republic not to cave in to those lobbyist, as Dr. Ben Asante; a Petro-chemical Engineer with specialty in natural gas is an NDC mole and technically bankrupt. A conclusion we have drawn from his dealings with Ghana Gas as a consultant brought in from Texas in 2010 by the NDC government to help kick start the Early Phase Gas Infrastructure Project.
In fact, he was the Chief technical advisor to the Former CEO - Dr. Sipa Yankey. Today, five years down the line, the realities from the advices and decisions carried through by Ghana Gas makes Dr. Ben Asante a Misfit to the CEO position. Here are the facts;
Foremost, the decision to relocate the Early Phase Gas Infrastructure Project from the Domunli enclave (site that had been concluded with all the geophysical test done) in the Jomoro District to Atuabo in the Ellemble District was masterminded by him to promote a parochial political agenda of his pay masters, most especially Hon. Armah Kofi Buah - then Minister of Energy and his surrogate, Dr. Sipa Yankey.
Subsequent to the above, we would proceed by interrogating Dr. Ben Asante's advice on the following landmark decision carried through by GNGC. They are as below;
What was Ben Asante's input in the controversial relocation of the Gas Processing Plant from the Domunli enclave to Atuabo, knowing very well that Atuabo does not have the geophysical advantages for the construction of a Calm Buoy to facilitate the transport of NLNG from the suppose NLNG plant which was an integral part of the Gas Master Plan?
Where was Dr. Ben Asante when the decision was taken to extend a lean gas pipeline to a " No Man's Land" in the Prestea area knowing very well that an extension of the pipeline to the Tema Power Enclave where Gas is most needed could have averted this country the power crises which crippled this country's economy?
What was Dr. Ben Asante's input when Ghana Gas was recording all those huge cost over-runs due to poor technical decisions that shot up the entire project cost beyond its $750,000,000 threshold?
What was Dr. Ben Asante's technical input when GNGC delayed to tie- in the Atuabo Gas pipeline to the West Africa Gas Pipeline at Aboadze in order to make Gas readily available to the Tema Power Enclave?
What was his input when GNGC decided to delay the construction of the LPG loading gantry project to pave way for a privately owned LPG Bay called Amorkyi Quantum Terminal to set up and enjoy monopoly for the usage of their terminal? Perhaps, to allow his pay masters to have a monopoly.
Isn't it Dr Asante's vouch attempt to the position of Director of Projects at GNGC and his subsequent posting to Petroleum Commission; a position that he did not seem to like that is prompting his over-arching quest to the position of CEO of GNGC?
In fact, this and many more technical ineptitude demonstrated by the Former CEO with the tacit support of Dr Asante that made this country incurred avoidable cost over- runs.
Notwithstanding the above, we are of the firm belief that Dr Ben Asante was in bed with the NDC Government to push a parochial agenda.
We also have it on record that when his name popped up as the CEO to be, there was jubilation amongst some prominent Senior Management staffs at GNGC perhaps to celebrate one of their own who is likely to cover- up for them.
Whiles we have nothing against Dr Ben Asante's person, we strongly believe that his imminent appointment to the CEO position of GNGC will not bring radical positive changes to the company which has been a "sleeping giant'. What GNGC needs now is a radical shift from the past in order to make Ghana great.
Thank you.
Mark Asma
President - NYA