Mahama Ayarigah Must Be Sanctioned By Parliament For Bringing The Name Of The House Into Disrepute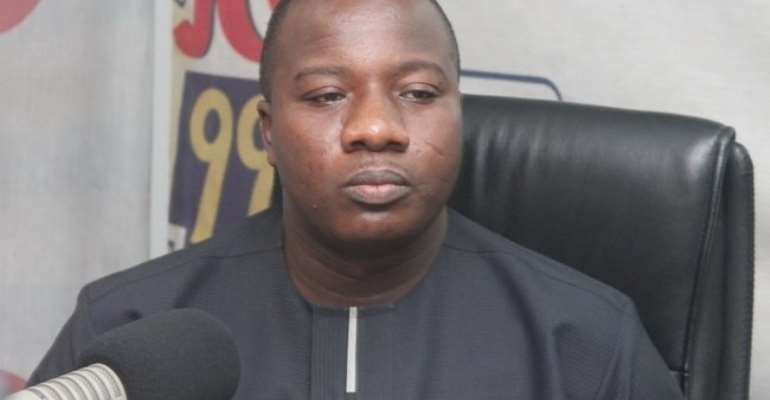 The Concern Youth of Bekwai has noted with great displeasure the defamatory bribery allegation by Mahama Ayarigah the MP for Bawku central on our M.P, Rt Hon Joseph Osei-Owusu 1st deputy speaker of the 7th Parliament of the 4th Republic and the chairman of the Appointment Committee of parliament.
We have been communicating with Rt. Hon Joe wise privately since this allegation and trust this is false as declared by Hon Muntaka a member of the appointment committee and an MP for Asewase constituency on Joy News file last Saturday. As concern youth of bekwai we wish to add our voice publicly to this False allegations by Mahama Ayarigah.
Well the kind of street politics which the NDC is embroiled in recent times is not only dangerous to sustain the credibility of politicians in this country but also a way of trying to draw us back to the dark days.
This man Mahama Ayariga has not only put his credibility in question, but has exhibited gross disrespect to the parliament of Ghana and shown the whole world that, he has to be subject to serious scrutiny if such a person was trusted with the public purse.
What saddens us the most is that, many Young people will want to become MPs to serve their country in the near future because of the sanctity associated with this position. Many Youth alike will also want to be legal practitioners because of the decent image associated with the profession. It is however fallacious for a man who falls within this category and who has shamefully been a minister of state in the previous administration go "NAKED IN FRONT OF HIS IN-LAWS " in broad daylight.
In fact, this Ayarigah man has brought the name of Parliament and the Ghana Bar Association into disrepute and must face the consequences squarely. We would have only requested for pardon for him if he was a drunkard and might have done this under the influence of "OH"
It is thus imperative that,this man which l find it difficult to referring to as Hon. should be subjected to the following after getting to the bottom of this matter.
1. Be made to retract his allegations on all media houses especially Radio Gold where this allegations were made public.
2. Be made to face the law for defamation and necessary sanctions given him.
3. Be made to appear before the Privileges Committee of Parliament and investigations made public to that effect.
On the other hand we wish to put it on record that our MP Hon Joe wise has never been corrupt and will never be. The records are there to show how honestly he worked when trusted with the public purse as the C.E.O of the DVLA in the Ex- President Kufours' regime which subsequently led to his election as a member of parliament for three consecutive terms.
Rt. Hon Joe wise who grew from the palace of "Twafohene" bekwai had a good moral standards right from childhood and as concern youth we believe Him to be honest and God Fearing and will not stay low to be bribed or bribe somebody.
At this moment, we ADVISE that Rt Hon Joe wise must go to court to sue Mahama Ayarigah for defamation after making a statement on the floor of parliament.
It is extremely despicable that people can concoct lies to try and destroy the hard earned integrity of others this way.
We will push our MP Rt. Hon Joe wise to court to help sanitise the political space for such nonsense not to resurface and to be reoccurring. He will not only be restoring his hard earned reputation but strengthening our democracy to enhance responsible conduct of our elected public servants.
This allegation is FALSE and we believe in our incorruptible MP Rt. Hon Joseph Osei-Owusu. We hope to see Rt Hon Joe wise sue for Defamation.
LONG LIVE GHANA
LONG LIVE AMANSIE
LONG LIVE JOE WISE
----------Signed------------
Eugene Osei Poku
0243684100
Convener
Ibrahim Boateng
0240432357
Youth Organiser