'Don't use language unacceptable in Otumfuor's palace' – Speaker advises new MPs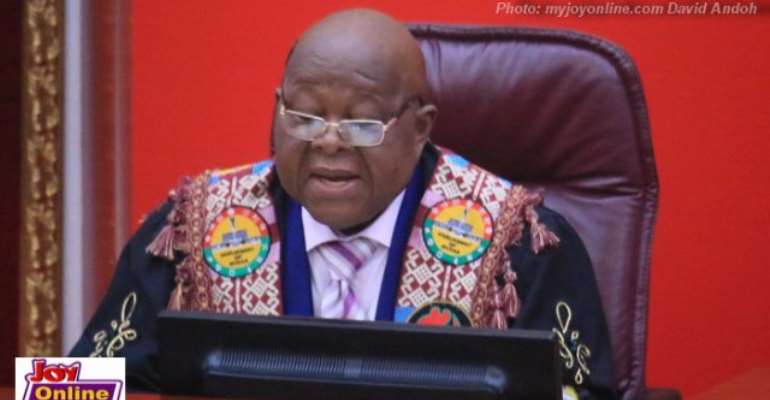 Speaker of Parliament Professor Aaron Mike Ocquaye has entreated first time Members of Parliament (MP) to make the effort to learn the ethics of the House.
Speaking at an orientation ceremony held for the new entrants in Koforidua, the former MP for Dome Kwabenya cautioned them against using unsavory language and actions considered unacceptable in the House.
Of the 275 MPs, 125 of them are new to parliament representing a 45.4 percent attrition rate. The orientation ceremony was to accelerate the learning curve for crucial work of holding the Executive to account.
The orientation ceremony attended by the leadership of Parliament was to officially orient the new MPs on parliamentary standards.
"If the language is such that you cannot use it at the Otumfuor's palace or the palace of any respected Chief please don't use it in Parliament," he told them.
He also told them that just as a person cannot be called a liar in court, such words are unparliamentary.
They were schooled about operations of the House and how they can contribute to discussions on the floor.
Prof Ocquaye told them to be mindful about their pronouncements whenever they rise to speak on the floor, saying they would be responsible for their comments.
He also advised them to conform to the official dress code of Parliament, assuring them that he would be fair to both minority and majority members.
Majority leader, Osei Kyei Mensah-Bonsu also used the opportunity to ask the new MPs to read the 1992 Constitution and the Standing Orders of the House.
He told them to access these two documents on daily basis to effectively executive their duties.
On his part, Minority leader Haruna Iddrisu also tasked new members to dedicate some time to learn on the job.
"...learn the techniques and proceedures of Parliament. Even if you knew them you will enhance or elevate them in order to make you effective and therefore take every aspect of this training very seriously," he said.
Story by Ghana | Myjoyonline.com | AKABP