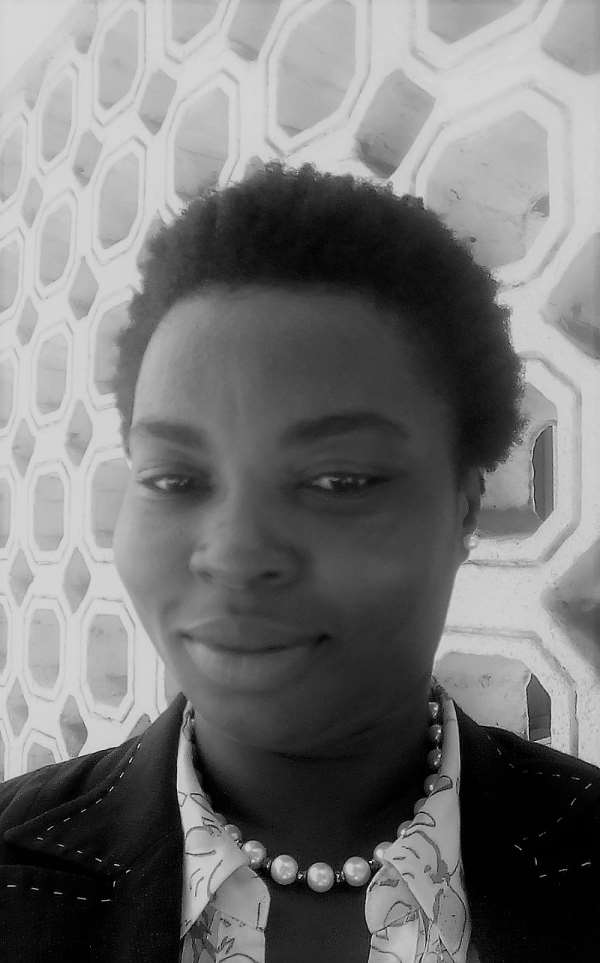 I have been writing on startups and I thought today to change a bit the focus of topics by posting an interview with relatively very good advise from 'lessons- learnt' by a Ghanaian startup.
The interview, along with other rather interesting and insightfull interviews of other African startups, appeared yesterday on the www.africansbuildingafrica.com website. I have no personal connection nor profit from that site and/or it's site- owners, beside permission to repost.
Anyway... Here is the interview, please.
.
HIREghana is a Human Resource Management and Recruitment company aimed at providing intelligent and quality human resource and recruitment solutions to business and institutions throughout Ghana.
We had the opportunity to email interview the Founder of Hire Ghana, Irene Gloria Addison who's part of the Africans Building Africa Community.
.
Tell us about yourself and your organization
I started HIREghana (www.HIREgh.com) almost 3 years ago out of my strong belief that bringing the right candidates and the right organizations together, is what makes the difference in great organizations and also in delivery of successful projects (I came to HR from Educational Project Management, where I started slowly getting more and more involved in HR & Recruitment over the years) . I have always envisioned the Recruiter's relationship with any Client as a strategic partnership (than just a plain Stakeholder) where we connect them to the genuine talent that will make their organizations outstanding and that's what we do.
HIREghana (www.HIREgh.com) is a Leading Human Resource Management and Recruitment Agency and a HR & Organizational Development Consultancy providing intelligent and high quality human resource- and recruitment- solutions to business and institutions in all parts of Ghana. HIREghana provides the full spectrum of Human Resource Solutions and Services.
And of course, we are an ethical non-discriminatory organization.
Besides classic active headhunting, we also offer Career Coaching and Executive Mentoring . Over the last year we have also started been involved in Recruitment for Startups, Board Member Selection & Setup of BoDs for SMEs (as part of our OD consulting activities)
How much did you need to start your organization and how were you able to raise that capital?
We subscribe to the idea of organic sustainable growth. On purpose, we did not put anything on the business besides the money needed to become a legal business (i.e. paperwork at the Registrar) and acquire a domain and originally a free-hosting website. We believed that this is the ultimate test to whether the target market was ready for us or not. We started with just one customer and now – almost 3 years later- we are a group of 8.5 FTE associates, we have served more than a 100 customers in Ghana as well as other parts of West Africa and Kenya, and yes, we have moved to a proper webhosting solution. I think also we have 30.000+ registered CVs and our combined LinkedIn network is close to 80.000 local candidates
We put emphasis not on finding money to finance our growth, but on finding the right intellectual capital, both in the people who work for us and in our candidates.
Our growth and success has been based on the classic word- of- mouth, a strong branding effort and the way we respectfully treat our customers and our candidates.
What are some of the challenges you face in your organization and how do you overcome those challenges?
HIREghana been the 'new kid on the block', had to develop new relationship and work hard to gain trust of our clients and candidates. We decided to differentiate ourselves not on price but on high quality and high impact recruitment. We prescreen all our candidates (usually twice) and we perform random employment and reference checks before we introduce any candidate to a client- we never blindly flood a client with CVs the way other competitors do.
We also invest time (at our expense) in teaching the prescreened how to interview, something that seems not to be a common nor prevailing skill in Africa – at least in our experience.
We once in a while get rejected by newcomer organizations because they wrongfully assume that we are not big enough to handle massive recruitment. We decided to keep our niche and remain a small (less than 15 employees) but high-impact recruiter.
Once in a while, we get faced with unethical situations (e.g. if you find a job for my nephew, I will give you this recruitment assignment) but we always as a matter of principle walk out of it and we always walk tall !!!
Our focus –from Day 1- has always been in creating value for our Clients and our Candidates too.
Where do you see your organization in 5 years from now and what steps are you taking today to reach that objective?
We keep our Business Plan regularly updated and we aim not to just get recruitment assignments but in becoming our Clients' Strategic HR Partner and Preferred HR Supplier; thus we always envision as a long term relationship with each and every client. So, although we have our own policies and procedures, we are open to explore ways to align these with each and every Client's business processes and policies.
As a small, up-and-coming recruitment agency, we have the major advantage: we are more flexible, agile and most importantly, much quicker to react to any changes in the market or to the Client's needs.
We have a CV-repository of almost 30.000 candidates and whether we are the Ghanaian No1 Recruiter or not, we try harder than our competitors.
What advice would you give other entrepreneurs looking to start a business or invest in Africa?
Invest the time to develop a solid Business Plan.
Find a good group of 2-5 advisors (Board of Advisors or Board of Directors/ whichever is applicable to you)
Grow organically in a sustainable and scalable manner. Don't get caught up in the 'find financing' rat-race please- run on your own 'steam' instead of running with all the restrictions coming with someone else's money.
Listen to your heart and follow your instincts and gut feelings.
Love and face business risks – but prepare for them (risk management & contingency)
Go after building Customer Loyalty and not just Customer Satisfaction!
And always respect your employees, your vendors and other associates, your Clients and every user or anyone impacted by your products or services.
How is your business participating to the development of Africa?
When applicable, we teach (our expenses) our prescreened candidates how to interview (yes those simple skills) before we send them to see a Client. That is a skill that remains with them, hopefully for life.
HIREghana donates 10% of its annual profits to non-profit organizations and/or activities devoted to helping Ghanaian teenagers and young adults.
We invest the time to volunteer and write articles relating to job-hunting in our semi regular weekend column: https://www.modernghana.com/editor/IreneWorkplace
We consider ourselves as Social Entrepreneurs who help people find a job with dignity. Do you know a better way to fight poverty please?
Thank you and Have a blessed Weekend,
(I am busy writing tomorrow's article on Customer Loyalty)
Spiros
.
About the Author: Spiros Tsaltas, a Top-Tier Management Consultant and a former University Professor (RSM MBA, CUNY, etc), is a seasoned Technology & Operations Executive. Spiros has hands-on experience on setting up all sorts of Startups both in the US and in Europe. He is an active transformational leader and strategist with extensive experience on Boards of Advisors & Boards of Directors. He is currently assisting a couple of Ghanaian and other West African StartUps and SMEs with the setup of their Boards and Strategy items.
Spiros welcomes any feedback/ comments/ remarks/ suggestions via your email message to [email protected]
.
© 2017 Spiros Tsaltas.