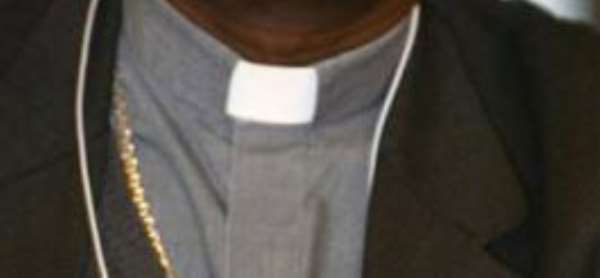 Brakwa (C/R), April 5, GNA - Hundreds of applicants are looking for the whereabouts of Reverend Samuel Eugene, the General Overseer of Shalon Ministries International and USA representative in Ghana for allegedly defrauding them in millions of cedis under the pretext of granting them loans.
Rev. Eugene, who was based at Odoben in Asikuma-Odoben-Brakwa District organised crusades and presented toys to children and collected two thousand cedis each as printing fee for the application forms for the loans and has since vanished.
Earlier in January, 2005 Rev. Eugene had told the reporter in an interview at Odoben and Brakwa that he had arrived in Ghana in September and had stayed in the Eastern Region and had come to base at Odoben to affiliate with the Ghana Believers Church, which had its head office at Odoben.
Meanwhile the list of the applicants for the loan ranging from 200,000 cedis to 500,000 cedis each for farming and petty trading purposes are posted at Brakwa Post Office.