Harnessing Our Digital Life - An Advice To Young Ghanaians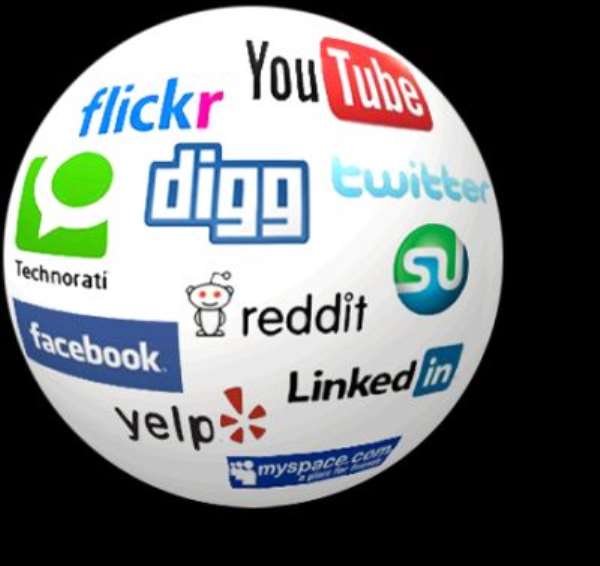 In this 21st century, there are three main components of our daily lives that we need to pay attention to. These are our spiritual, physical and digital lives. The latter looks surprising but this aspect of our life must be well catered for. Employers, consulates at the various embassies and top security agencies are very concerned about this. I know many people who have gotten big time well paid jobs through Facebook and Linkedin.Many graduates and students in Ghana think social media is a fanfare. I tell you, it's a great platform to tap knowledge, increase your skills and also meet opportunities. From 2014 till now, I have been influenced positively on social media more than what I was taught at the university.I have met many great people, acquired certificates, improve my skills, learned from a lot of people and have become abreast with contemporary issues.
To those who have been posting nudes, creating accounts at porn sites etc. Don't forget your information is displayed on Google. When you send your resumes to employers, the only thing they can do to know you better is to search for your digital life.Many people have been refused visas and big appointments because of their own display of negligence on social media.If you think your actions on Facebook and other platforms are not monitored, keep on... Oneday you would regret your actions and inactions. I am not saying you should spend all your time on social media.But the little time spent on these platforms should be used rationally.
According to psychologists,learning is a continuous process so anytime you get online,make sure at least you learn something new.
I met a friend from Nigeria by name Oguns Damilola who is an IT specialist. He's one of the most creative young guys in the Tech industry but then, he's not having MSC in Computer Science. His secret is YouTube. During our time at YALI West Africa emerging leaders program a signature effort of former President Barack , I asked Dammy to teach me coding.
He told me that, I can learn everything on YouTube and I was like how. He told me how he watched the tutorials/lectures on YouTube ,downloaded the tools and then started practising. Now he's making great exploits not only in Nigeria but has started making exploits in Ghana, Gambia and other West African countries.
These great skills may not be found in any lecture hall/ theater.To the young ones especially students at the Senior High and Universities ,my advice is that, don't waste your data bundles on unnecessary videos, snapchat and instagram.All your courses and subjects are on YouTube. You can download the videos and learn them.
I don't know where your difficulties are but I remember a friend introduced me to watching tutorials on calculus, trigonometry etc during the University days. Most of my classmates think I am too sharp in Mathematics but I always laughed off.
The videos online is very practical and simple as compared to the methods our teachers have been using. The world is changing rapidly and we are in the digital age. The change agenda is not a lip service it's about adapting to it and taking actions.
I was doing some research some minutes ago and realized that, In the United States, there is a portfolio for White House Director of Social Media.That shows the relevance of digital life and how the developed countries make judicious use of it.
As we work on our spirituality and physical fitness, let's give some time for our digital life.
By Kenneth Gyamerah
[email protected]
0245098416