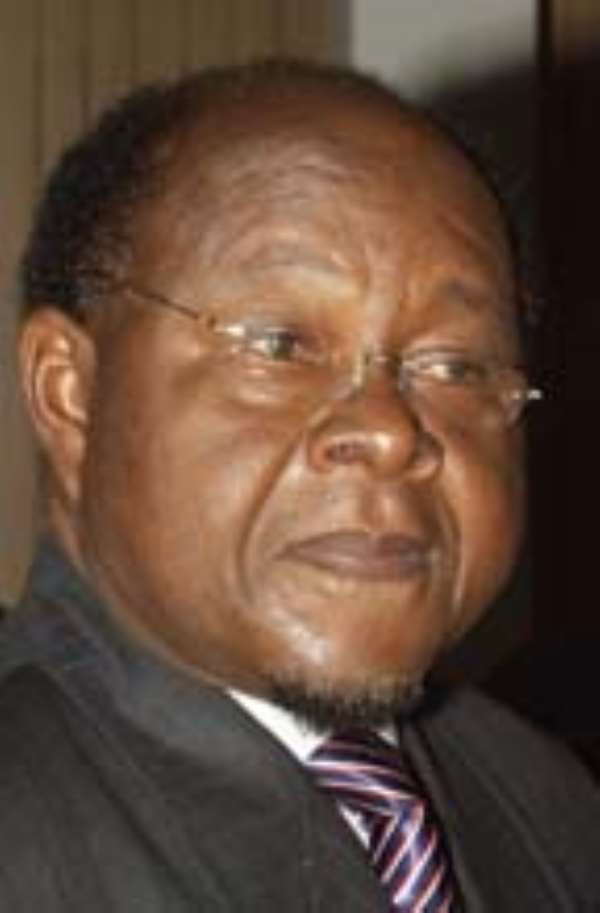 Energy Minister, Prof Mike Ocquaye, has chastised the opposition parties in the country for not seeing anything good in the policies of the NPP government.
This, he said, was because the opposition parties did not have any plans as far as governance of the country was concerned.
"When the Kufuor administration went in for the HIPC initiative and introduced the National Health Insurance Scheme (NHIS) the opposition said it was a wrong and bad decision.
"When the government initiated measures such as the nation-wide cocoa spraying exercise to increase the yield of cocoa, the opposition parties again did not see anything good in it and kept brushing all these initiatives of the NPP government off," Prof Ocquaye noted adding that notwithstanding all these criticisms, the government had been vindicated.
Addressing members and supporters of the NPP at a rally in Kumasi at the weekend to formally introduce the party's candidate for the Asawase constituency bye-election, Alhaji S M Sharrif, the Energy Minister urged Ghanaians to remain vigilant and be wary of some elements in the opposition, who went round spreading false stories against the NPP administration to score cheap political points.
He appealed to the people to keep supporting the NPP government even as it strived to develop the country.
"They claim the NPP government would sack all aliens out of the country but here we are; nothing like that happened," he said and stressed that President Kufuor would keep respecting every individual in the country irrespective of one's ethnic group.
The Deputy Ashanti Regional Minister, Mrs. Patricia Appeagyei, advised the electorate in the constituency not to waste the opportunity but to see it as a God-given chance to win the seat.
She also urged the electorate to unite and vote for the elephant since the bye-election was not about the NPP or the NDC.