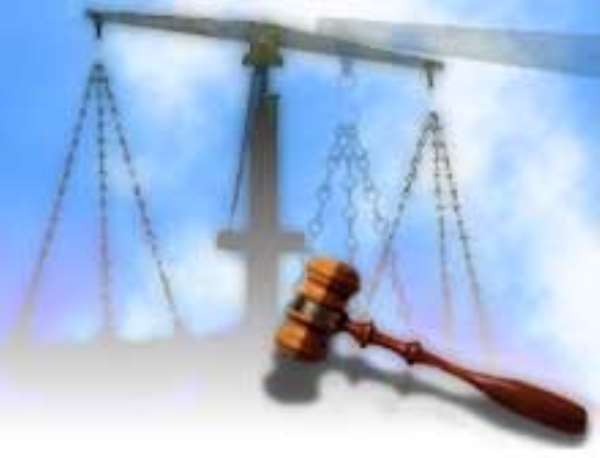 Accra, April 4, GNA - Kweku Dankwah, alias "Iced Kenkey," a comedian who allegedly defrauded a seamstress of 64 million cedis under the pretext of securing her a United Kingdom visa, on Monday appeared at an Accra Circuit Court charged with fraud.
Iced Kenkey pleaded not guilty and the court admitted him to a 40 million-cedi bail to reappear on May 2.
Iced Kenkey's counsel pleaded for bail and said the defence would lead evidence to show that that the visa was properly procured. The case of prosecuting Deputy Superintendent of Police (DSP) Zakaria Dudimah was that the complainant Ms Martha Agyei, a seamstress in Accra, wanted to join her husband in the UK about seven months ago. Ms Agyei's husband, therefore, discussed it with a friend who told him that Iced Kenkey acquired a UK visa for someone sometime ago so he should contact him for assistance.
The prosecutor said Ms Agyei's husband obliged and Iced Kenkey charged him 64 million cedis and the amount was paid through Ms Agyei. The Prosecution said Iced Kenkey allegedly got the visa for Ms Agyei but officials at the Kotoka International Airport said it was faked when she attempted to travel to London.
Ms Agyei reported the matter to the Police and iced Kenkey was arrested.
During Police investigations, Iced Kenkey refunded 34 million cedis.