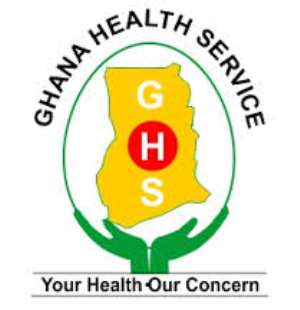 By Christabel Addo/Priscilla S. Djentuh, GNA
Accra, Jan. 19, GNA - The Health Promotion Department (HPD) of the Ghana Health Service (GHS) on Thursday organised a briefing on Cholera and Meningitis prevention as part of its monthly GoodLife public education series to rid the country of preventable diseases.
Dr Emmanuel Dzotsi, a Senior Public Health Specialist of the GHS, in a presentation, said even though cholera was preventable, it had sustained an annual cycle due to poor environmental sanitation that led to contamination of water sources, food and even the air resulting in widespread outbreaks in various regions across the country.
He said the disease still remained a major public health challenge and early reporting was very critical for effective treatment.
He said since the cholera bacteria thrived in dirty and contaminated environments, there was the need for health promoters, the media and people in leadership positions to seriously tackle the issue of negative public attitudes towards their environment.
He called for intensive education on observing the various sanitation principles, rules and bye-laws, while encouraging others to do same to save the country from the annual dilemma.
This year's education on cholera would be on the theme: 'Cleanliness, a Key to Cholera Prevention! Act Now for Good Life,' while that for meningitis would be; 'Dry Season is Here Again, Meningitis is Real. Protect yourself'.
He said although a lot of public education had been done over the years, it was important that gains made so far were sustained to ensure further progress towards total eradication of cholera.
In 2016, 720 cases were recorded with Cape Coast recording as high as 695 cases.
On the current cholera situation, he explained that the outbreak of the disease in the Cape Coast Metropolis in October 2016 has protracted into January 2017 with a record of 12 cases with no deaths, however, no new reported cases have been recorded for the past two weeks.
Dr Dzotsi cautioned the public against the patronage of food that were prepared and sold in unclean environments, and advised them to eat meals whiles hot, drink clean and safe water, wash their hands with soap under running water before eating and after using the toilet and ensure that fruits and vegetables were thoroughly washed before eating.
He gave the causes and dangers associated with Meningitis, which could either be a viral or bacterial infection depending upon the type, adding; 'it is air borne and spreads quickly through close contact with an infected person's cough, sneezes or kisses'.
Dr Dzotsi said the symptoms such as high fever, severe headache, stiffness and neck pains, convulsions and confusions are experienced within two to ten days of contamination, but successful treatment with antibiotics for bacterial infections depended on the early reporting of patients to health facilities.
He said public education was vital to ensure early reporting of cases and vaccination against certain types of meningitis.
He, therefore, advised the public to drink a lot of water and other fluids, avoid over-crowded areas during outbreaks, cover nose and mouth when sneezing or coughing, and wash hands with soap under running water before cooking, eating and after using the toilet.
GNA