Prof Asuming-Brempong lauds Agriculture Ministry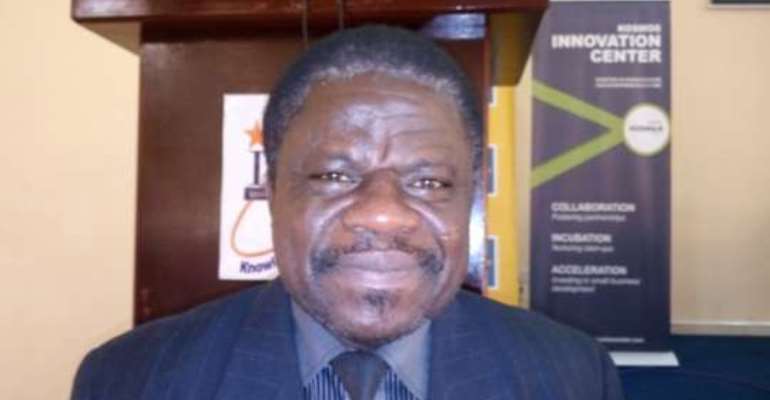 By Iddi Yire, GNA ,
Accra, Jan 19, GNA - Professor Apostle Samuel Asuming-Brempong of the Department of Economics and Agribusiness, School of Agriculture, University of Ghana, has lauded the Ministry of Food and Agriculture for the creation of the Agribusiness Support Division.
He said the creation of the Division would help facilitate investment into the agriculture sector by providing technical information and matchmaking services to investors and agribusinesses.
"It is also now poised to strengthen capacity of local agribusinesses through capacity building in collaboration with relevant institutions," Apostle Prof Asuming-Brempong stated in his presentation at the 68th Annual New Year School and Conference (ANYSC) at the University of Ghana.
He said agribusiness was a business that earned most or all of its revenues from agriculture - simply the business of agricultural production.
He noted that top areas of agribusiness investment in Ghana in 2016 were fertilizer distribution business, bee keeping and honey production, frozen chicken production, soya bean milk, rabbit production and fruit salads production.
Speaking on the topic "Strengthening the Agriculture Value Chain through Information and Communication Technology (ICT)", Apostle Prof Asuming-Brempong said there had been much progress in ICT solutions, but lack of access by many extension staff and farmers was hampering agribusiness development.
He said there was the critical need for more return on investment studies to highlight the value of ICT-enabled approaches.
He said agricultural value chain entails all activities involved in the production of agri-food and food products from the input supplier to the producer, through processing, packaging and marketing to the final consumer.
Apostle Prof Asuming-Brempong, who is also the Executive Chairman of the Great Commission Church International Ghana, said in incorporating ICT in value chains we need to consider who benefits most from specific ICT interventions in the value chain and not to assume all benefit equally.
He said this requires an in-depth analysis of the impact of ICT on producers through to retailers of food commodities/products.
He said most smallholder farmers work outside of value chains; and that there was the need to enhance functional ICT literacy among farmers.
Apostle Prof Asuming-Brempong said ICT in agricultural value chains and agribusiness depends on services provided by third party entities that may not necessarily be part of the mainstream actors but very important to the overall success of the chain.
These services include information, market access, pricing, and financial services.
The 68th ANYSC, on the theme "Promoting National Development through Agriculture Modernisation: The Role of ICT", is being organised by the School of Continuing and Distance Education, University of Ghana, under the auspices of the MTN, Eximbank Ghana, and the Kosmos Innovation Centre.
The aim of this 68th Annual New Year School and Conference is to create the forum for passionate discussions on how ICT could be integrated into agriculture, to modernise the sector for sustainable national development.
GNA